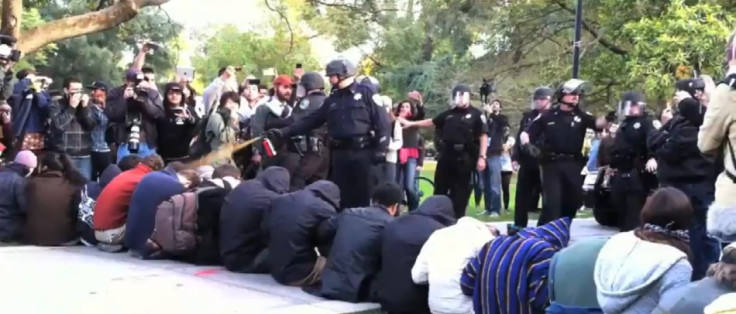 Officials at the University of California have said they will pay the medical expenses of the students who were pepper-spared during an Occupy UC Davis protest last week.
Authorities have said they will drop the charges against 10 people who were arrested during the protest last Friday.
An advisory panel will look into the incident, which has caused worldwide outrage. The video sparked more protests, widespread criticism and calls for the resignation of the school's chancellor.
The panel will be headed by Bill Bratton, who has led police departments in Los Angeles, Boston and New York, said University of California President Mark Yudof.
Eleven people were treated for the effects of pepper spray after seated protesters were hit in the face at point-blank range as police attempted to clear out the Occupy encampment.
Occupy Seattle Protester Claims Police Caused Her Miscarriage
Effects of pepper spray include burning of the eyes and nose, coughing, shortness of breath and irritation of the skin.
Chancellor Linda Katehi has since apologised for the incident and attempted to address a meeting of protesters on Tuesday, but was not allowed to speak.
An online petition that was launched asking for her resignation has gathered 80,000 signatures.
The university has said it has placed two police officers and the police chief on administrative leave in the wake of the incident.