Occupy London Activists Arrested After Protests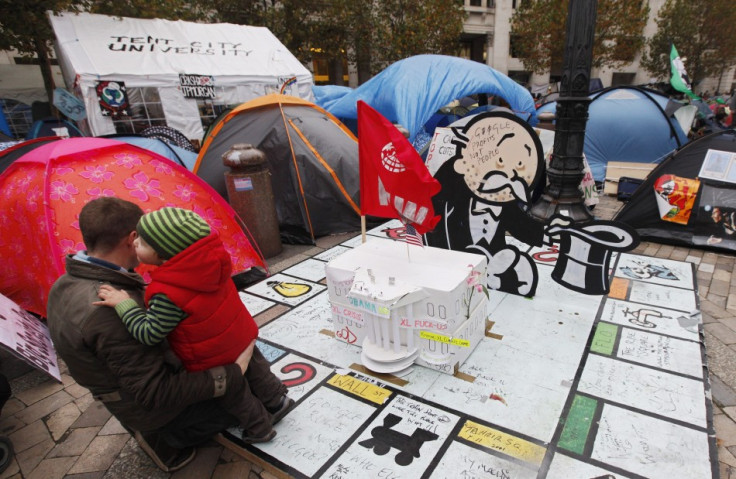 More than 20 anti-capitalist activists were arrested Wednesday when they attempted to occupy a building near Piccadilly Circus in central London.
About 60 Occupy London Stock Exchange protesters tried to enter Panton House on Panton Street.
Riot police intervened and cleared the building after making the arrests.
Protesters were targeting Mick Davis, CEO of Xstrata, a mining company, which has offices in the building, said a protester.
"Mick Davis is a prime example of the greedy 1 percent lining their own pockets while denying workers pensions," said Karen Lincoln, an Occupy London supporter.
"All executive pay is approved by the company's shareholders and is linked to company and individual performance," an Xstrata spokesperson said reacting to the allegations.
"Last year Xstrata delivered its second best financial performance since inception, with an 86 percent increase in profits, record cost savings, improved safety performance and total shareholder returns substantially greater than the FTSE 100 average."
The detained people were charged with offences including burglary, aggravated trespass, criminal damage and assault on a police officer.
The police told the BBC that the incident was isolated and not related to the protests associated with the walkout staged by public sector workers over pension reforms.
The protesters gathered at Piccadilly Circus in the afternoon and only a few could go inside the building, breaking the barricade.
Although police officers were deployed near Haymarket, the crowd was largely contained outside Panton House.
"Many of our businesses have been directly affected by the protests and we have advised them to remain vigilant," said Sarah Porter, head of the Heart of London Business Alliance, which represents 500 businesses in the area.
Following the Occupy movement protests, which began in New York in September, an Occupy London camp has been set up by the group of activists in London in protest against capitalist greed.
The City of London Corporation is taking legal action to move the protesters from outside St. Paul's Cathedral.
Occupy London members also have invaded an empty office block in Hackney, east London, belonging to Swiss Bank USB.
© Copyright IBTimes 2023. All rights reserved.