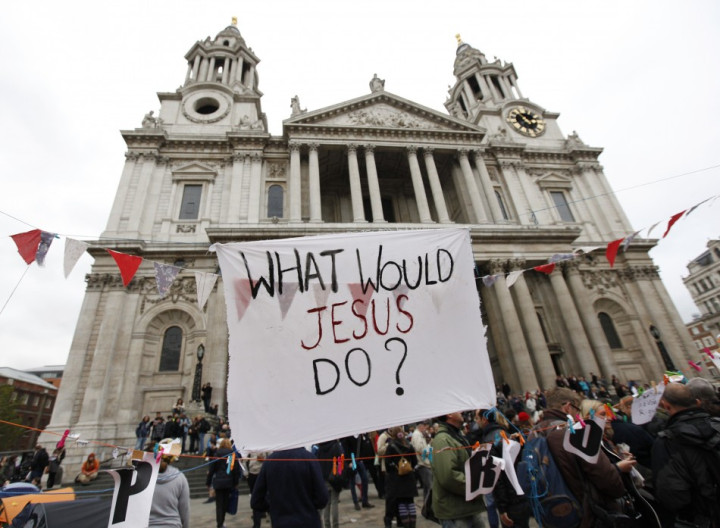 Most Britons do not think the Occupy London protests have achieved anything, according to the latest poll.
Of the 1,778 people polled by YouGov, 71 percent of respondents said the protest did not achieve much of anything at all by way of changing opinions, raising awareness of the issues or influencing policymaking.
Only 18 percent said they thought the camp had achieved a lot and the remaining 11 percent did not have an opinion on the matter.
Occupy London sprung up as a camp outside St Paul's Cathedral in October, off the back of the Occupy Wall Street protest in New York.
It was originally intended for the camp to be outside the London Stock Exchange, just by the cathedral, but police prevented the activists from entering the area.
The protesters railed against the financial and capitalist systems, which they say are ruinous for economies and spread social injustice.
They occupied several spots across London, including the front of St Paul's, an old bank's offices and an abandoned school, but have since been evicted from all but one of their sites - a small patch of green land in Finsbury Square.
The City of London Corporation, which governs the square mile, chased the group through the courts before winning a High Court possession order on the land at St Paul's, which led to an eviction on 28 February following a failed appeal by the activists.
In the YouGov poll, 66 percent of respondents said the corporation was right to have the camp evicted.
When asked if they supported the aims of the protesters, regardless of if they agreed with the protest taking place at St Paul's, 43 percent responded affirmatively, 26 percent disagreed and the remaining 31 percent did not know.
Since the St Paul's eviction, Occupy London activists have said they are contemplating their next move.
In addition to engaging in community work in London boroughs, the group has expressed an interest in the London 2012 Olympic Games