Russia: Anti-Gay 'al-Qaida' Plan to Export Homophobia
Vigilante cells spreading across Russia and abroad with complicity of authorities in Moscow.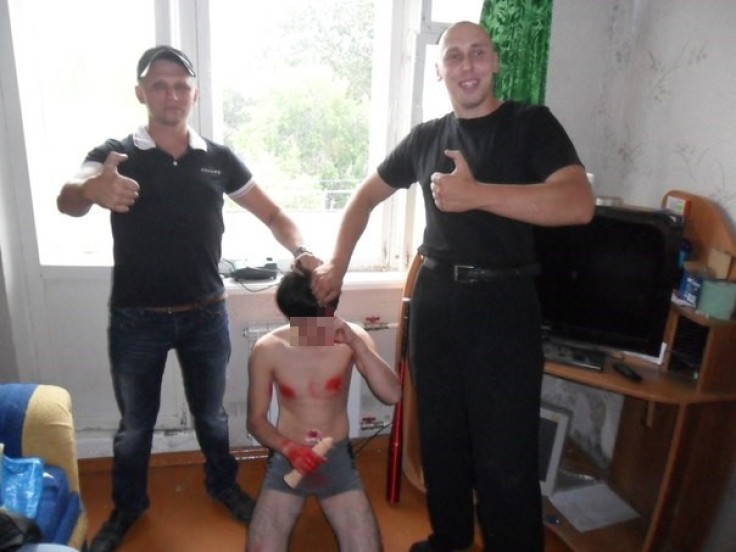 An anti-gay movement of vigilantes has spread across Russia with the acquiescence of authorities and is now ready to operate outside the country, IBTimes UK has discovered.
Following the approval of legislation banning "homosexual propaganda", nationalist gangs such as Occupy Gerontophilia and Occupy Paedophilia have been encouraged to use social media such as VKontakte to lure young gay people into a trap and humiliate them on camera - with beatings, torture and abuse.
Footage show youths being forced to drink urine or having it poured over their heads. Other film shows young men being mocked with dildos, threatened with axes and forced to carry wooden crucifixes. The clips are posted on VKontakte, the Russian Facebook equivalent, and "liked" by thousands of people.
The vigilantes gesture with a bent thumb - a mock version of the Facebook "like" sign - to identify each other.
The head of Occupy Paedophilia - which focuses on gay adults - is Maxim Martsinkevich, a rightwing ideologue and nationalist who served three years in prison for inciting ethnic hatred.
"After he founded the network it became huge and spread in different cities in Russia," Maria Kozlovskaya, a lawyer who works with Russia's LGBT network told IBTimes UK.
Like al-Qaida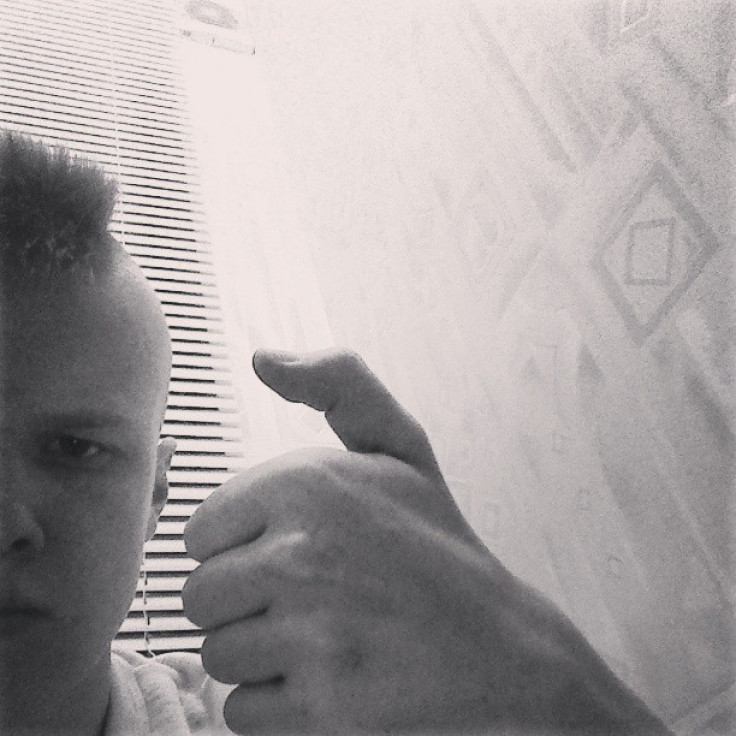 It would be wrong, however, to think of Occupy Paedophilia as a hierarchical organisation. Gay activist Larry Poltavtsev, founder of LGBT Spectrum Human Rights, calculated that there were more than 500 groups on VKontakte linked to the Occupy Paedophilia umbrella. Each group is formed of 5-10 people.
"They are like al-Qaida, a very loose structure formed by independent cells not controlled and loosely connected to each other. That's why they are successful," Poltavtsev told IBTimes UK.
"I've counted that each group posted at least 10-15 videos [featuring] torture," he said. "But you don't see all the videos. Some groups are shy, they write about their actions but they don't put that out [on film]. It depends on the severity of the situation."
Most members of Occupy Paedophilia are ultra-nationalists but the group also features young people not aligned with any political movement.
"In the movement there are very young Russians having fun beating people," Kozlovskaya said. "A lot of people support Occupy Paedophilia because they [believe they are] protecting children against paedophiles. They are afraid gay people are going to do something to their kids so it's okay to torture them. A lot of people in Russia think that all gay people are paedophiles."
Anti-gay mission in Spain
According to Poltavtsev, members of the groups are now being more careful not to put out the goriest videos. Martsinkevich's deputy, Philip Radzinsky, reportedly said on his social networking page that he was heading to Spain with friends to "ambush" LGBT people in Figueres, a popular holiday destination.
"We referred that to the Spanish consulate in Moscow and they were very receptive and acknowledged the gravity of the situation," Poltavtsev said.
The LGBT network demanded action to crack down on their attackers by Russian authorities but were fobbed off with the claim that nothing could be done because the social network was a commercial structure. Martsinkevich, who appears bare-chested in his videos and sports a mohawk, was investigated because he featured in a clip in which homosexuals were tortured but the investigation was closed without a reason, according to Kozlovskaya.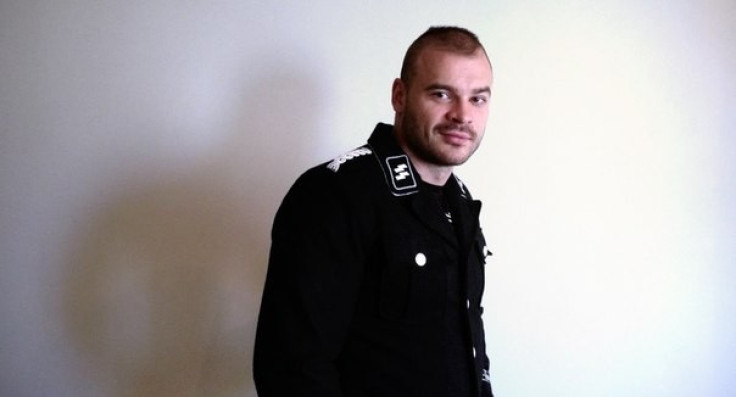 Gay propaganda law 'directly responsible'
That reflects a widespread sentiment among Russian officials, claimed activists. Vladimir Shisterov, supervisor of the Serov district attorney office, said in an interview that he supported the initiative of the "paedophile fighters".
"This is a reaction of society to this problem. Children are sacred. Let the potential paedophile be scared," he told Globus.
Recently, an MP in the Siberian region of Zabaikalsk called for a law allowing gays to be publicly flogged by Cossacks. Moscow and St Petersburg are considered more liberal and are home to gay clubs and bars but other cities in Russia and rural regions are steeped in traditional values. A poll found that 43% of Russians considered homosexuality "licentiousness and a bad habit" and 35% said it was an "illness or the result of psychological trauma".
"This is how they feel," said Poltavtsev. That's why they are reluctant to investigate any further or open investigations to take down those groups on social media.
"We've tried to contact VKontakte but they refused to take the groups down. We provided files to them but they said they will do nothing about it. They owner lives in the US but declined to comment," he said.
Poltavtsev believes that the "gay propaganda" law at the highest level of government is directly responsible "There are at least 26 known murders attributed to that [law]," he claimed. "I'm afraid there are a lot more.
"Criminal statistics say that 80% of paedophiles are heterosexuals but this movement show videos with gay people only, targeting a narrow segment of population that have little to do with paedophiles," he said.
"This is a widespread sentiment among Russians. They know very little about LGBT and so do our authorities."
© Copyright IBTimes 2023. All rights reserved.