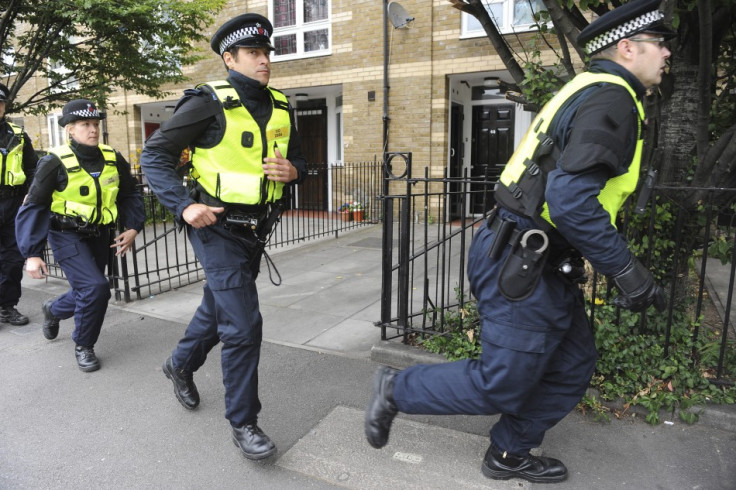 With the Occupy the London Stock Exchange protest set to begin on Saturday, critics have begun to question whether, given its recent track record with the student protests and August riots, UK police forces will be able to handle another protest.

Occupy the London Stock Exchange
News of a London Occupy protest broke in September, just after the initial Occupy Wall Street campaign began. The protest's official date was revealed later via the movement's semi-official Web site, which issued a press release confirming the protest would begin Saturday.
The protest will reportedly mirror the ongoing Occupy protests that began at Wall Street in September, seeing protesters pitch tents at Paternoster Square near the LSE and mount an encampment until 11 a.m. on 12 December.
In keeping with the other Occupy movements using the slogan, "We are the 99 per cent," the London event will oppose the continuing influence of banks and corporations in global politics. In its statement, the movement's spokesman said the LSE sit-in had already attracted 3,500 confirmed attendees.
Since news of the protest's potential scale broke, questions have emerged regarding the Metropolitan Police's ability to manage the protesters.
To date the UK police's handling of 2011's student protest and August riots have come under question, with many experts claiming the police measures only served to incite acts of violence, not prevent them.
Past Mistakes
The riots that ravaged the UK in August have since been cited as a key example of the police's inability to manage protests.
The riots started in early August during a protest against the fatal shooting of Mark Duggan by armed police in London's Tottenham area. The protest later descended into outright rioting, spreading across London and numerous other UK cities, including Manchester and Birmingham.
Following the riots the UK police came under scrutiny for their "stand-off" tactics to the rioters. Critics speculated that had the police taken a more hand-on approach during the initial incidents of looting and arson the riot could have been halted before it gained momentum.
Prior to the riots the police handling of the the January student protests had also fallen into question. Like the Occupy London protest the student event was set to be a peaceful demonstration, protesting university tuition fees.
The event later descended into violence following police attempts to kettle peaceful protesters, combined with the arrival of certain less than scrupulous anarchist anti-authoritarian groups.
Critics have cited the Met Police's inability to control a crowd of students, the majority of which appeared to have no intention to riot, as an example of their inability to manage the Occupy London protest.