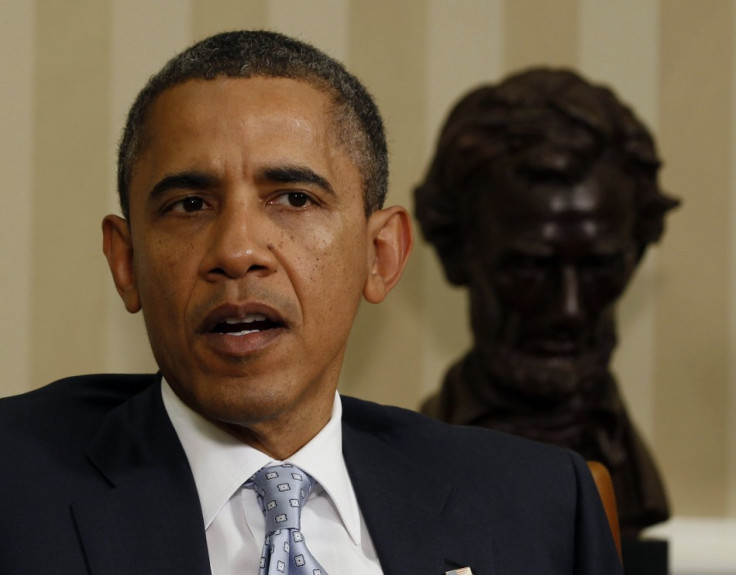 Following the slew of alleged incidents of police brutality by New York police against Occupy Wall Street protesters, hacker collective Anonymous has issued a series of statements attacking U.S. President Barack Obama.
The initial messages went up via the collective's AnonymousIRC Twitter feed. The tweets immediately followed a series of fresh reports from Anonymous alleging New York police were once again using disproportionate force against peaceful participants in the Occupy Wall Street protest.
"Really @BarackObama You know what? FUCK YOU. With #GWB at least we knew what we had. But you, Sir, committed treason against your citizens," read Anonymous' first tweet. Followed by, "WE DON'T FORGIVE. WE DON'T FORGET. EXPECT US. And by now, you better do. because, we're as mad as hell and YOU WILL PAY. SO WILL WALLSTREET."
After its initial attack on President Obama, Anonymous went on to clarify that it held the President responsible for the continuing influence corporations and banks have on American policy.
"Yes we can't" was proven by now. We are mad as hell and the fact remains: @BarackObama is a lousy president. #Euphemism," read one tweet.
"I AM DEEPLY ASHAMED TO HAVE SUPPORTED YOU, @BarackObama. You are the most fraudulent President the U.S.A. has had in decades. #SHAME #SHAME," Anonymous later added.
Before the recent alleged incidents of police brutality, other reports had emerged suggesting that as many as 700 protesters had been arrested over the weekend while participating in a march across the Brooklyn Bridge. Anonymous subsequently posted a series of videos showing the march and a number of the arrests.
The videos followed previous footage published by Anonymous' AnonOps website, showing alleged incidents of police violence against Occupy Wall Street protesters. One of the most reported incidents showed a NY Officer use pepper spray on a group of seemingly peaceful female protesters.
Following the incidents Anonymous made its first threats indicating it may enact a series of revenge attacks for the polices' use of violence.
The arrests and incidents all occurred during Adbusters' Occupy Wall Street protest. The protest began roughly three weeks ago and though no uniform end goal has been issued by the protesters, the campaign is reportedly being enacted to protest Wall Street's current influence on American policy.
A live video feed showing the Occupy Wall Street protest can be viewed here.
UPDATE: Videos have appeared showing the most recent slew of acts of police brutality against protesters.