Richard Armitage has officially joined the cast of Warner Bros' female-led Ocean's Eleven spin-off, Ocean's Eight. The British actor will be seen with Cate Blanchett, Rihanna, Anne Hathaway and Sandra Bullock.
Dakota Fanning, Helena Bonham Carter, Awkwafina, Mindy Kaling and American Horror Story's Sarah Paulson are also signed on for the project. Most of the women – well, presumably eight of them are sure to be playing criminals in the movie, following on from the likes of Don Cheadle, George Clooney and Brad Pitt in the original trilogy.
While it may had been referred to as an all-female spin-off, Armitage certainly isn't the only male to have come aboard the project in recent months. Just last week, actor-turned-talk show host James Corden was cast as an insurance investigator in the upcoming crime caper while back in November 2016, Matt Damon – who played gifted pickpocket Linus Caldwell in the existing trilogy – teased that he would have a small cameo in the movie. Similarly, in December, it was revealed that Homeland star Damian Lewis would appear as the villain and Bullock's character's ex-lover.
The Hunger Games' Gary Ross is directing, working from a script that he co-wrote with Dude's Olivia Milch. Steven Soderbergh, who helmed Ocean's Eleven, Ocean's Twelve and Ocean's Thirteen is set to produce alongside Clooney.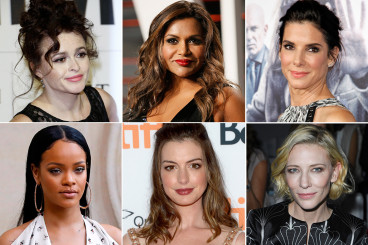 Following on from his portrayal of Francis Dolarhyde aka serial killer The Tooth Fairy in television series Hannibal, Armitage has most recently starred on the big-screen in Disney sequel Alice Through The Looking Glass and biographical drama Brain On Fire. Arguably known best for his performance as Guy of Gisborne in BBC fantasy show Robin Hood and dwarf leader Thorin Oakenshield in Peter Jackson's The Hobbit trilogy, he will next be seen in adventure drama Pilgrimage alongside Jon Bernthal (Daredevil) and Tom Holland (Spider-Man: Homecoming).
Ocean's Eight is yet to mark out a UK release date but is slated to reach US cinemas on 8 June 2018.
For more entertainment news follow A-List on Twitter @Alistinsider