Oculus Rift Allows You To Train With The England Rugby Team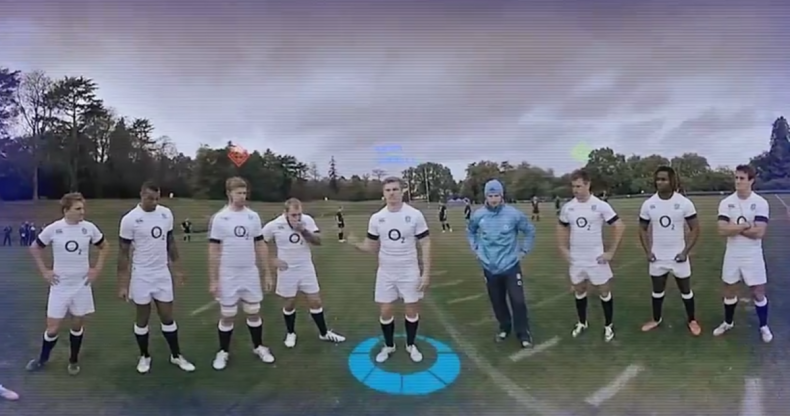 Wear the Rose is a new Oculus Rift experience from O2 that will allow rugby fans to train with the England team.
Available later this month to coincide with the RBS Six Nations, the program will give you a 360 degree view of the action throughout, as well as running you through training drills directed by England coach Mike Catt.
In the launch video below we catch glimpses of Captain Chris Robshaw, hooker Tom Youngs and fullback Mike Brown.
160 hours of filming and 320 hours of development were needed to create the virtual reality experience that allows users to turn their head in any direction and look around the training ground.
It's unclear what the extent of interaction will be between you and the recorded training footage.
Nina Bibby, marketing and consumer director at O2 comments: "We love discovering new ways of using technology to deliver exciting experiences for our customers, and what better way to bring England Rugby fans closer to the action than Wear the Rose from O2.
"We'll transport you into the virtual rugby boots of the England squad, taking in the heart pounding action of a full training session. This exciting technology really has to be experienced to be believed and we're looking forward to bringing it to rugby fans across the UK this year."
Wear the Rose marks another step for Oculus Rift beyond mainstream videogames.
Recently an art and science project used the technology to allow people to feel what it would be like to swap bodies or genders with another person.
Mike Catt, England Attacking Skills Coach added: "It was great to work with O2 on the development of Wear the Rose, getting to see the technology used for the first time in sport was fantastic. We tried to re-create as authentic an England training session for rugby fans as possible, and we really hope they enjoy the experience."
You can watch a trailer for Wear The Rose below...