Oculus Rift takes on HTC Vive with support for room-scale VR gaming
Support for extra sensors will allow the headset and Touch motion controllers to be tracked more accurately.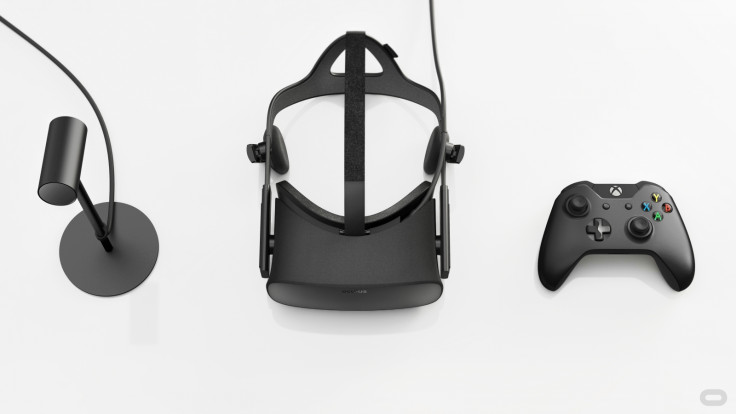 The Oculus Rift is receiving support for more motion sensors, meaning you'll soon be able to take advantage of room-scale virtual reality experiences previously confined to the HTC Vive. An update to the VR headset's Oculus Home software will allow users to connect up to four motion trackers, which will be capable of tracking the headset and Oculus Touch controllers simultaneously.
Facebook's VR platform currently only makes use of a single infrared sensor for tracking the headset that, combined with the current lack of motion controllers, limits what you can do in VR games designed for the Oculus Rift. The HTC Vive does a much better job at pinpointing where you are in a room thanks to the additional sensor, and also puts a couple of controllers in your hand for more immersive VR antics.
YouTubers have already confirmed that additional Oculus sensors will work with Valve's SteamVR platform, and by the looks of it the setup leads to extremely precise and responsive movement tracking. Saying that, Oculus doesn't sell its IR sensors as a separate peripheral yet, so exactly when you'll be able make use of the new abilities is anyone's guess. The Oculus Touch controllers are due to launch before the year's end, meaning we could see Oculus announce an additional, perhaps refined motion-tracking system around the same time.
It's worth noting that its current form, the Oculus Rift sensor requires hooking up to a PC via USB cable. Multiply this by four and the practicality issues quickly become clear. Not that you really need four motion sensors: the HTC Vive did a pretty good job of keeping track of us with its two "lighthouse" sensors when IBTimes UK gave it a whirl for our own review. Additional motion-trackers in the room will mainly just improve coverage and limit the chance of the headset dropping connection with the sensors.
We expect to hear more from Oculus on the future of its VR headset during October's Connect 3 event in California.
© Copyright IBTimes 2023. All rights reserved.