Ofcom plans to avoid a 'capacity crunch', as mobile broadband use doubles over the past year to 20 million gigabytes of data downloaded in the UK every single month, the equivalent of five billion music tracks.
Key findings:
Average UK broadband user downloads 23GB per month
Only 0.9 percent of UK can't get a 3G signal
20 million gigabytes of data downloaded to mobile devices this year
Superfast broadband (30Mbps or better) available to 65 percent of UK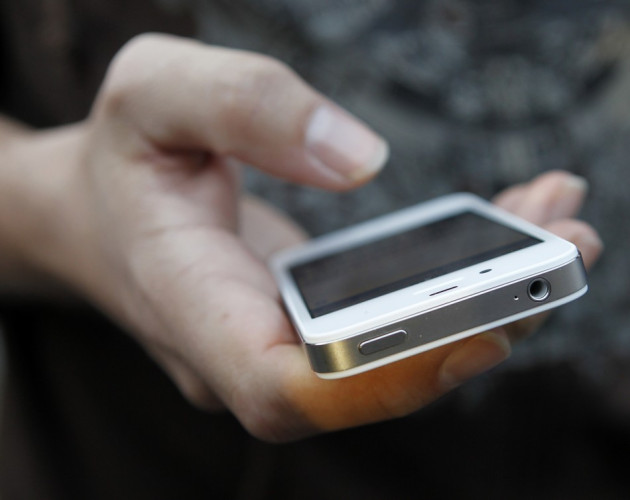 The telecoms regulator believes that by 2030 demand for mobile data could be 80 times higher than it is today, and it will have to provide more mobile spectrum, along with new technologies to make mobile internet access more efficient, dubbed 5G.
Ofcom plans to use the 700 MHz frequency band, which is currently used for digital terrestrial television (such as Freeview), as part of a move that will fall in line with spectrum use across Europe and the rest of the world; the regulator added that rolling out the 700MHz band will not result in another nationwide TV switchover, which the UK did this year.
To create economies of scale, Ofcom believes that it is important for different countries to all use the same frequencies for mobile broadband, this is claimed to help widen the availability of handsets, leading to a reduce in prices for consumers.
Currently EE, the only provider with a 4G network in they UK, is using the 1800MHz frequency, while the 800MHz and 2.6GHz frequencies will be auctioned off by Ofcom early next year.
Ed Richards, Ofcom chief executive, said: "Within the coming months we will hold the UK's largest-ever auction of mobile spectrum for 4G. However, that may not be enough to meet consumers' future data demands, which is why we are already making significant efforts to prepare to go beyond 4G.
Capacity crunch
"Our plans are designed to avoid a 'capacity crunch', ensuring that the UK's mobile infrastructure can continue to support the inescapable growth in consumer demand and economic growth more generally."
Having just orchestrated a nationwide switchover from analogue to digital television, led by a year-long advertising campaign to help inform viewers about how to switch, Ofcom has stressed that it is seeking to ensure a long-term future for digital terrestrial TV that will avoid another switch.
Ofcom's plan to add extra frequencies to carry digital TV relies on an international spectrum plan to be agreed on, with work on this unlikely to be complete before 2018.
The regulator added that moving to the extra frequencies will require viewers to retune their television set - and some may have to invest in a new roof-top aerial - although this isn't likely until at least 2018.
Ofcom said it plans to "work from an early stage with aerial installtion groups and retailers to minimise any impact on viewers."
Internet by numbers
Ofcom revealed that the average speed of home broadband in the UK has risen 69 percent in the last year, up from 7.5Mbps to 12.7Mbps; the average broadband customer downloaded 23GB of data per month in 2012, up from 17GB per month last year.
Although superfast broadband - a connection with a download speed of at least 30Mbps - is available to 65 percent of the UK, just seven percent have taken up the service so far.
As for mobile broadband, the average user downloaded 245MB of data per month in 2012, twice as much as last year.
This increase is partly due to users downloading over 3G instead of connecting to one of 16,000 free public Wi-Fi hotspots across the UK.
Ofcom believes this is an untapped opportunity for public Wi-Fi to help meet consumers' demand for data - these networks often ask for the user's email address before granting access, so a way of speeding up or removing this process would probably see them used more often.
Finally, 3G coverage has increased through 2012 and now just 0.9 percent of UK premises are unable to receive a signal - down from 1.2 percent last year - and just over 77 percent of these premises receive 3G from all mobile operators, according to Ofcom.