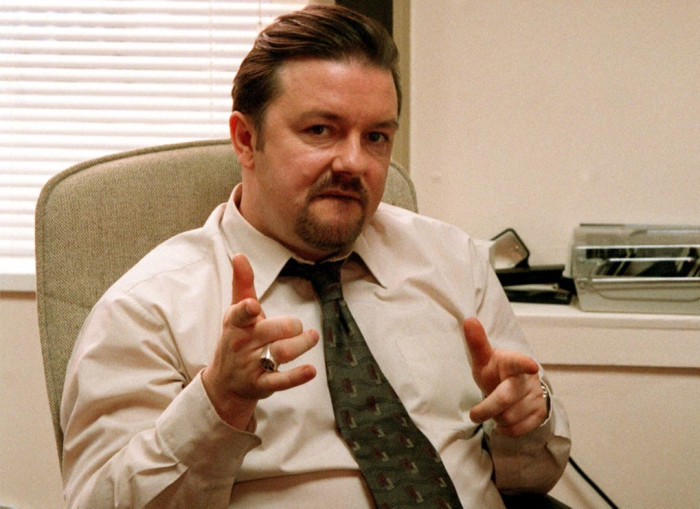 The Office made its television debut on the BBC 13 years ago today, giving British audiences their first taste of one of comedy's greatest characters - David Brent.
Written by Ricky Gervais, who also played Brent, and Stephen Merchant, the sitcom ran for two series and three special episodes and in 2003 became the first-ever British comedy to win a Golden Globe.
The same year, Gervais also won a Golden Globe for his performance as the manager of fictitious paper company Wernham Hogg.
Maverick, motivator and part-time philosopher, Brent became the show's most quotable character.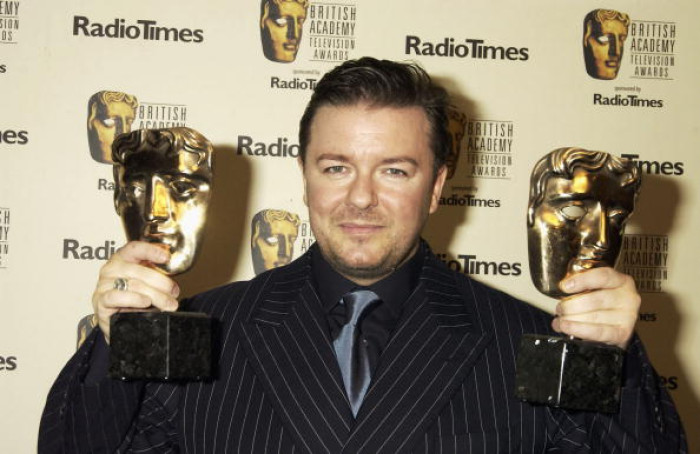 To mark the show's anniversary, IBTimes UK recounts some of Brent's most inspirational quotes.
On his 'rock and roll' credentials. "People see me, and they see the suit, and they go: 'you're not fooling anyone', they know I'm rock and roll through and through. But you know that old thing, live fast, die young? Not my way. Live fast, sure, live too bloody fast sometimes, but die young? Die old."
On his influences. "I don't live by 'The Rules' you know, and if there's one person who has influenced me in that way of thinking, someone who is a maverick, someone who does 'that' to the system then it's Ian Botham."
On his mission. "It's almost like my work here's done. I can't imagine Jesus going 'Oh, I've told a few people in Bethlehem I'm the son of God, can I just stay here with Mum and Dad now?' No. You gotta move on. You gotta spread the word. You gotta go to Nazareth, please."
On his philosophy. "Trust, encouragement, reward, loyalty... satisfaction. That's what I'm... you know. Trust people and they'll be true to you. Treat them greatly, and they will show themselves to be great."
On how others see him. "When people say to me: would you rather be thought of as a funny man or a great boss? My answer's always the same, to me, they're not mutually exclusive."
On business. "What is the single most important thing for a company? Is it the building? Is it the stock? Is it the turnover? It's the people, investment in people."
On reaching out. "My proudest moment here wasn't when I increased profits by 17%, or cut expenditure without losing a single member of staff. No. It was a young Greek guy, first job in the country, hardly spoke a word of English, but he came to me and he went 'Mr. Brent, will you be the Godfather to my child?'. Didn't happen in the end. We had to let him go, he was rubbish. He was rubbish."
On being thanked. "You've seen how I react to people, make them feel good, make them think that anything's possible. If I make them laugh along the way, sue me. And I don't do it so they turn round and go 'Thank you David for the opportunity, thank you for the wisdom, thank you for the laughs.' I do it so, one day, someone will go "There goes David Brent. I must remember to thank him."
On the balance between charity and office work. "What's more important: you, Neil, with your report, or some starving children? Oh, I dunno. Oh, what would Lenny Henry say? I think we know."
On... er, not sure. "The thing is though, no-one's dispensable in my book, because we're like one big organism, one big animal. The guys upstairs on the phones, they're like the mouth. The guys down here, the hands."