Microsoft CES confirms company is working ­­­on touch-optimised version of Office for iPad.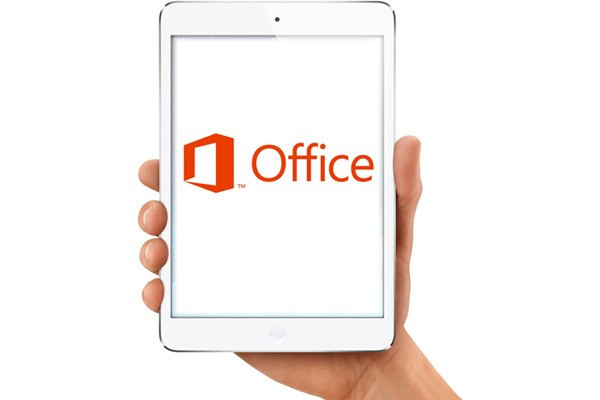 Steve Ballmer, out-going Microsoft CEO who last week said a tearful farewell to staff, confirmed that a version of Office with a touch-first interface was in the works while addressing a conference held by research firm Gartner in Orlando, Florida on Tuesday:
"iPad will be picked up when there's a touch-first user interface," Ballmer said. While Ballmer didn't expand on the development of the highly anticipated update to Office, it is expected that the touch-optimised version will come to Windows devices first before being released for Apple's market-leading tablet.
Microsoft has already released a version of Office for the iPhone but has held back on releasing an iPad version. While it would undoubtedly be a money-spinner for the Redmond-based company, Office for iPad would be one less reason customers would have for choosing a Windows-based tablet over the iPad.
In progress
Ballmer gave no concrete information about when we could expect Office for iPad to be released beyond the fact that the updates were "in progress."
However, a leaked roadmap for Microsoft's Gemini wave of Office updates suggests we won't be seeing the launch in 2013. According to renowned Microsoft-watcher Mary-Jo Foley, the roadmap suggests that the initial wave of updates, which includes Metro-style versions of Word, Excel, PowerPoint and OneNote would arrive this month.
Earlier this year at its Build conference, Microsoft teased developers with touch-based version of Office for Windows 8.1, and with the public release of the operating system update due later this month, we could see Metro-style Office apps announced too.
The roadmap goes on to say the that updates to the Mac and Windows Phone versions of Office will arrive in April 2014 but that iOS and Android versions won't arrive until the autumn of next year.
According to The Verge, Microsoft's Chief Operating Officer Kevin Turner, recently told a company meeting of the "need to own the productivity experience across all devices." Qi Lu, the company's head of applications and services, also recently told an analyst meeting that the company is "working on touch-first versions for our core apps in the Office suite," and that Microsoft will "bring these apps to Windows devices, and also to other devices in ways that meet our customers' needs."