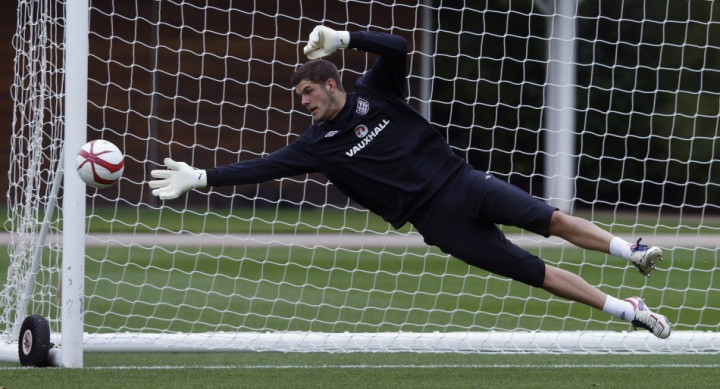 Southampton football club have officially confirmed the signing of Celtic goalkeeper Fraser Forster for an undisclosed fee.
The England international keeper, who spent four years in Scotland, has signed a four-year contract with the Premier League club.
Forster, who began his career with Newcastle United, has had a very successful spell with the Scottish champions, where he won three league titles and two Scottish cups. But, his moment under the sun came with his scintillating performance during the famous victory over Barcelona in a Champions League group game at Celtic Park.
Saints boss Ronald Koeman is delighted to have landed such an experienced and highly regarded goalkeeper, and believes that his signing is an important step in their rebuilding process for the upcoming Premier League campaign.
The Dutchman also believes that Southampton's new senior goalkeeping coach Dave Watson, who worked with Forster during his stint in the England team, will help get the best out him and is confident that the stopper will enjoy his best years with the St Mary's outfit.
"Fraser is a very talented player and we are delighted to be able to bring him to Southampton. This is another important part of our rebuilding process ahead of the start of the season," Koeman told Southampton's official site.
"The fact that he has worked with Dave Watson before means we already know all about his strengths and weaknesses, and I am confident that we will be able to help him improve even further."
"Fraser is the perfect fit to help complement the players we already have, and he will add a lot of quality to the squad," the Saints boss continued.
"He is an exciting English player with a very good reputation within the game and, at 26, he will enjoy the best years of his career at Southampton," the former Feyenoord manager added.