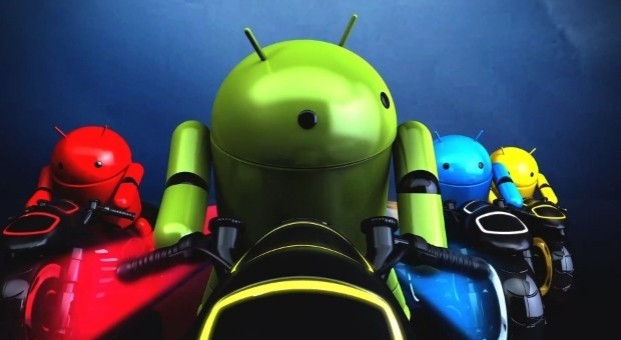 Google's answer to Apple's iOS 5, Android Ice Cream Sandwich is finally here, so to celebrate the IBTimes is treating you, the lucky reader, to the new Android version's official launch trailer, breaking down the key features contained within.
First off on Ice Cream Sandwich's sizable resume of new features is its reworked widget system. In Ice Cream Sandwich, users' widgets are now scrollable and re-sizable. The OS also keeps the same drag-and-drop feature introduced in Honeycomb.
An improved folder system has also been added allowing users to place and organise apps within specific folders. An app draw icon at the bottom of the OS UI also allows users to neatly drop up to four folders into a shortcut tray next to the call and menu buttons.
As well as the new widget system Google's updated OS will also finally let users immortalise their Angry Birds score, adding the ability to take screen grabs. Users will reportedly be able snap images of whichever screen their device is on simply by holding down the power and volume buttons.
One of the few Ice Cream Sandwich features which failed to work during the event, the new Face Unlock feature is intended to lock the phone to its owner's face.
The feature will reportedly allow users to register their face to the device, meaning that instead of using gestures to unlock their phone, they will simply have to look into the camera. Unfortunately, when Google tried to demo the feature at the 10 Oct. event, the phone failed to recognise anyone -- a problem the demo-er blamed on his "thick" make-up.
Without a doubt one of Ice Cream Sandwich's most pragmatic new features, the new data tracking service, will do exactly what it says on the box, allowing users to chart and control their device's data usage. The feature was shown allowing users to see and set limits on how much data each individual app was using.
During its demo, as promised in Samsung's video, Ice Cream Sandwich was shown packing a host of improved video and photo features. As well as adding a new panorama shot feature, in the OS' demo, Ice Cream Sandwich was shown instantly uploading photos to the user's Google+ account.
Additionally the new Android version also boasts a new improved photo editing suite. The demo at the event showed the OS applying pre-loaded filters, resize and adjust the angle on a number of images. The OS was also shown to house new continuous autofocus, zoom while recording and time lapse options for video.
For a full round up of the IBTimes' tech staff's favourite Ice Cream Sandwich features, check out its full opening preview.