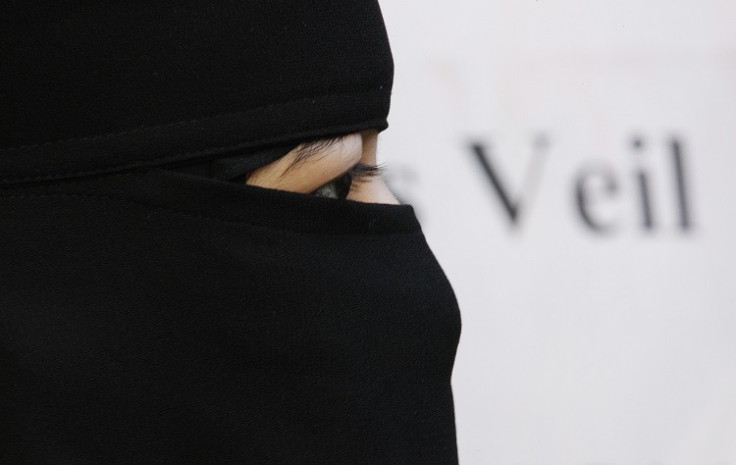 Education inspectors will be able to give lower assessments for schools that let pupils or staff wear full-face veils like niqabs in the classroom.
Chief inspector of schools Sir Michael Wilshaw said Ofsted would support those head teachers who ban what would be considered an "inappropriate wearing" of the veil.
Wilshaw said: "I am concerned that some heads and principals who are trying to restrict the wearing of the full veil in certain circumstances are coming under pressure from others to relax their policy.
"I want to assure these leaders that they can rely on my full backing for the stance they are taking," he told The Guardian.
The Department for Education indicated that it supported Wilshaw's stance, with the DfE saying: "We are pleased that heads and school leaders who choose to implement policies which restrict the wearing of the veil to support effective teaching and learning will receive Ofsted's backing."
But the move has been criticised by Muslim leaders and teaching unions with the Muslim Council of Britain saying: "Ofsted need not have resorted to the megaphone of the media to show that it is flexing its muscles.
"We are a country that prides itself in accommodation and fair play. It is a shame that the niqab – the full-face veil that a minority of Muslim women wear – has become a polarising issue when it need not be."
Kevin Courtney, the deputy general secretary of the National Union of Teachers, called the move a "punitive dictat", adding that: "Rather than assisting school leaders, this will have the effect of alienating many staff and pupils," The Guardian reported.
The issue of the veil has become a tricky political one, especially after David Cameron gave qualified support to schools banning the veils if they saw fit. The Government is pushing policies that can help the Muslim community to integrate, including providing English lessons to the 22% of Muslim women in the UK who cannot speak English.
Wading into the debate is the former head of the equalities watchdog Trevor Phillips who said Muslim communities are unlike others in Britain and the country should accept that they will not integrate in the same way.
He told the Policy Exchange that that it was disrespectful to suppose that Muslim communities would change, claiming that we should accept that they "see the world differently from the rest of us".
"Continuously pretending that a group is somehow eventually going to become like the rest of us is perhaps the deepest form of disrespect.
"Because what you are essentially saying is the fact that they behave in a different way, some of which we may not like, is because they haven't yet seen the light. It may be that they see the world differently from the rest of us," he said according to The Times.