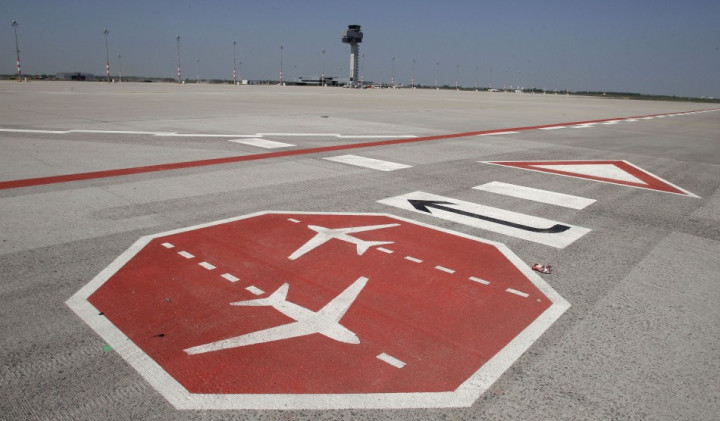 The International Air Transport Association (Iata) has warned the aviation industry that Europe's sovereign debt crisis will worsen and rising oil prices, coupled with political risk, could threaten to wipe out airlines' profits over the coming year.
"The biggest and most immediate risk, however, is the crisis in the eurozone," said Tony Tyler, director general at Iata during the Geneva-based group's annual meeting.
"If it evolves into a banking crisis we could face a continent-wide recession dragging the rest of the world and our profits down. The industry's profitability is balancing on a knife edge. If the bottom line worsens by even the equivalent of just 1 percent of revenue, our $3bn profit very quickly becomes a $3bn loss."
Iata, which regularly issues forecasts for an industry many consider an international business barometer, maintained this year's global airline profit forecast at $3bn, which is worth 0.5 percent of industry revenues, but the industry group said that despite the stable outlook European airlines could bear the brunt of profit loss.
"The rest of the world is seeing reduced profitability," said Tyler. "For European carriers, the business environment is deteriorating rapidly resulting in sizable losses, stemming from the worsening debt crisis in Europe."
While Iata noted that 2012 would be another challenging year and forecast revenues of $631bn, the high price of oil will be the reason for the meagre 0.5 percent net margin.
"[The $3bn profit and $631bn revenue] projection comes with some serious downside risks," said Tyler. "The high price of oil is among the main reasons for our anaemic global profitability. Oil prices have softened slightly. But we still expect an average of $110 per barrel. That will leave us with a fuel bill of $207 billion-almost equal to the GDP of the Philippines or the Czech Republic. It will account for a third of our costs. And political risks could easily push the price higher."
Turbulent Times Ahead
In 2012, many airlines forecast profit slumps over the next year on fuel price rises.
Europe's largest low-cost airline Ryanair warned the market of a dramatic profit slump for the next year, despite beating analyst expectations with a 25 percent surge in profits for the 12 months leading up to 31 March 2012, only last month.
"Recession, austerity, currency concerns and lower fares at new and growing bases ... will make it difficult to repeat this year's record results," said chief executive Michael O'Leary. "Any increase in fares will only partially offset higher fuel costs."
"There's a poor environment, it's the fourth year of this, and repeating [fare growth of] 16 percent is not going to happen," added chief financial officer Howard Millar.
"Ryanair is not as worried about the fallout of Greece's political crisis as the fact that the eurozone is suffering its fourth year of poor economic performance. Greece is very small for us. We would be more concerned about places like Spain, its high unemployment and plans to raise taxes."
Ryanair is an example in a long line of airlines that have voiced concerns, issued profit warnings or issued actual drops in profits, following the rising cost of fuel.
IBTimes UK revealed that while many airlines use hedging, the act of entering a range of financial product contracts or hedges that look to protect them against certain market price movements, in order to help manage the risk of rising fuel costs, this was not enough to mitigate losses.
In a report titled The State of Airline Fuel Hedging & Risk Management, by Mercatus Energy Advisors and Airline Economics, which is comprised of data from 24 different airlines, a majority of airlines have only implemented a hedging programme for 21 percent and 40 percent of its fuel for 2012, in a bid to mitigate losses from rising oil prices.
In the week preceding the report, IBTimes UK revealed that hedging programmes at a number of airlines, including Air-France KLM was not enough to guard the groups against soaring oil prices.
While the Mercatus and Airline Economics survey does not have year-on-year comparative data, the article in IBTimes UK revealed the changing landscape in aviation hedging practices over the last four years.
Oil Prices To Regain Flight
Oil prices fell to a 16-month low amid a darkening outlook for economies in Europe, the United States and China.
Furthermore, Shell's CEO Peter Voser said at the World Gas Conference on Monday that oil prices in the second half of this year will fall as demand reacts to the slowing global economy and international political tensions ease.
Nymex crude oil currently stands at $85.60 per barrel, while Brent is at $100.45 per barrel.
Despite prices trading well below this year's highs of $128 per barrel, analysts and key industry officials predict that oil should rise back up over the second half of 2012.
Saudi Oil Minister Ali al-Naimi said at a conference in Australia last month he wanted Brent oil prices to trade at "around $100," but oil prices have largely been in retreat mode, hitting $99.47 Brent Friday.
However, analysts at JP Morgan have predicted Brent oil prices to average $120 per barrel in Q3 2012 and $125 per barrel in Q4 2012, on more potential geopolitical risk, non-OPEC supply disruptions, refineries returning from maintenance and balance tightening materially from here.
Don't forget to keep checking IBTimes UK for a soon to be published exclusive look oil price forecasts for 2012 and 2013