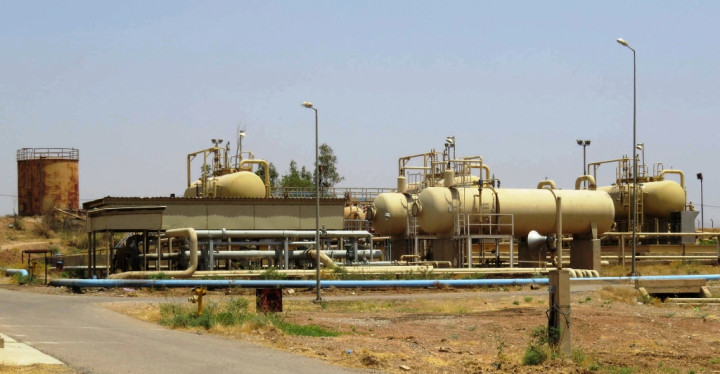 Crude oil futures finished lower on 22 August, and ended lower for the week, after a glut of bearish news from around the world weighed on prices.
Brent October contract finished 34 cents, or 0.3%, lower at $102.29 a barrel.
The European benchmark lost 1.2% for the week as a whole, its second straight weekly loss.
US October contract finished 31 cents, or 0.3%, lower at $93.65 a barrel.
Light, sweet-crude lost 1.8% for the week, its fourth consecutive weekly loss.
Upbeat US economic data, rising output from Opec-member Libya and crude oil demand revisions pulled down prices.
Positive US economic data boosted the US dollar, which in turn weighed on dollar-denominated oil.
"The crude complex is once again facing headwinds in the form of a stronger dollar," Matt Smith, a commodity analyst with Schneider Electric, told Marketwatch.
"The last week has brought a plethora of bearish news for the crude market," Smith added.
Commerzbank - Corporates & Markets said in a note to clients: "The downturn on the oil market continued this week: At $101, a barrel of Brent temporarily traded at its cheapest levels since June 2013.
"Downward pressure on prices came mainly from speculative investors, who reduced their net long positions by nearly 70% over the six weeks to mid-August, according to ICE. These positions should now be at their lowest since summer 2012.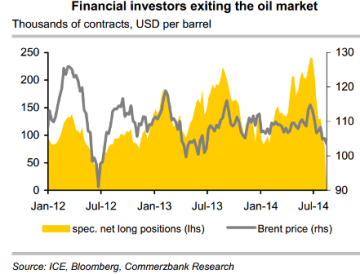 "That said, the exit of financial investors is probably largely concluded, and the price of Brent has probably touched bottom. But we believe the time for a price rally has not yet come. Estimates by the Reuters and Bloomberg will probably show that [Opec] countries expanded production in August."
"According to latest reports, Libya currently produces over 560,000 barrels of crude oil per day, i.e. 160,000 barrels per day more than the July average. As a result market supply probably remains ample for the time being," Commerzbank added.
Kurdistan Exodus
Austrian energy group OMV has recalled staff from its projects in Iraqi Kurdistan, chief executive Gerhard Roiss told the WirtschaftsBlatt newspaper.
OMV is the latest to withdraw staff from the region amid the dramatic territorial gains made by the Islamic State.
A number of oil companies, including Chevron, Afren, Oryx and Marathon have withdrawn staff from Kurdish projects in early August, amid the worsening security situation in the region.