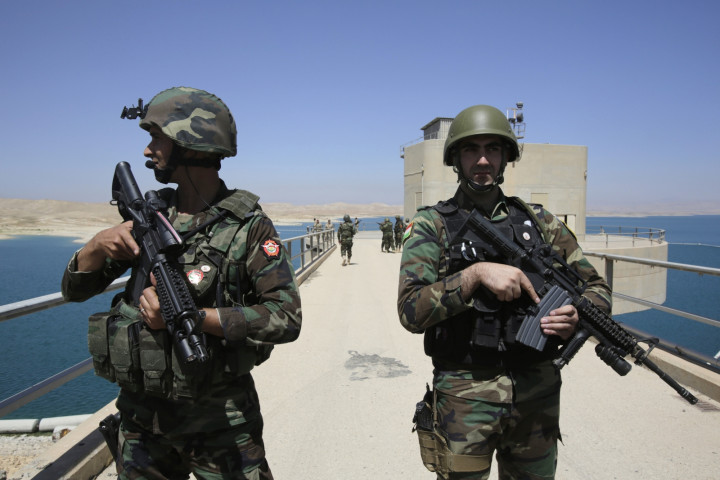 Austrian energy group OMV has recalled staff from its projects in Iraqi Kurdistan, chief executive Gerhard Roiss said in an interview with WirtschaftsBlatt newspaper.
"We were able to book a gas find in Kurdistan but are not active at the moment. All the staff that were there have left," Roiss told the newspaper.
The company is the latest to withdraw staff from the region amid the dramatic territorial gains made by the Islamic State.
The ultra-violent militants seized vast swathes of territory including Mosul and surrounding areas in June, going on to expand their power base and encroach upon Kurdish territory.
The United States has been so alarmed by the lightening advance of the militants that it ordered a campaign of air strikes against their positions. The bombing campaign is ongoing and shows no sign of stopping in the near-term.
A number of oil companies, including Chevron, Afren, Oryx and Marathon withdrew staff from their Kurdish projects in early August amid the worsening security situation in the region.
Meanwhile, OMV's projects close to the recently-annexed peninsula of Crimea have also come under threat as the geopolitical standoff between Russia and the West shows no sign of being resolved.
"We are also waiting and seeing (what happens) south of Crimea, where we had plans together with Exxon," Roiss added.
Ukraine has accused Russia of invading its territory when a stream of Russian trucks crossed the border without permission.
Russia has said the convoy is carrying humanitarian aid to the rebel-held cities of Donetsk and Luhansk.
The International Committee of the Red Cross (ICRC) has said it was "not part of that convoy in any way," casting doubt on Russia's claims to be delivering aid.
Kiev and Moscow had previously discussed the convoy arriving if it was accompanies by the ICRC.