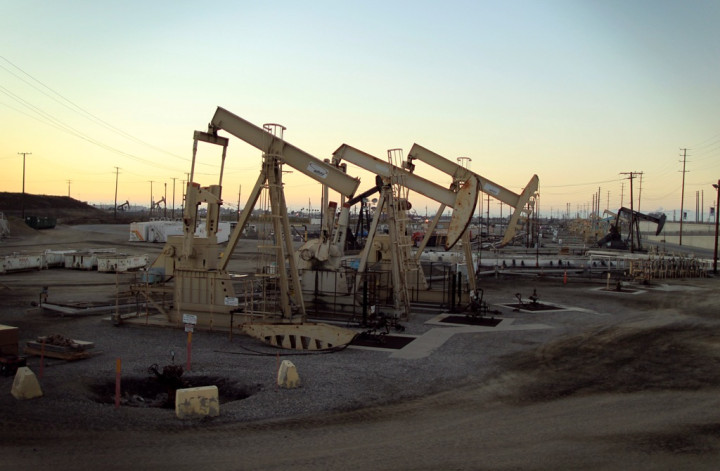 Oil futures witnessed mixed trade on 6 June, but ended lower for the week, even as upbeat employment data from the US pointed to a recovering American economy, the world's leading oil consumer.
Lower Asian demand could have weighed down on oil prices this week.
US July contract finished 18 cents, or 0.2%, higher at $102.66 a barrel on 6 June.
Prices ended 0.1% lower for the week as a whole.
Brent July contract finished 18 cents, or 0.2%, lower to $108.61 a barrel on 6 June.
Prices ended 0.8% lower for the week.
"All signs point to a stronger [US] economy, a stronger consumer-driven economy," said Carl Larry, analyst at Oil Outlooks & Opinions.
"And within that word, 'consumer-driven,' is 'drive,'" Larry told The Wall Street Journal.
Commerzbank Corporates & Markets said in a note: "Brent initially fell to a four-week low of less than $108 per barrel [on 5 June] before beginning to recover in the afternoon and climbing to as high as $109. Evidently some market players are hopeful that the stimulus measures announced by the ECB [on 5 June] will lend buoyancy to oil demand. At best, we could imagine that demand might increase among investors who in their hunt for yield could take advantage of the additional liquidity to purchase oil futures contracts.
"That said, speculative net long positions in Brent and WTI are already very high, which should limit the upside potential. By contrast, no significant impact on physical oil demand is likely as a result of [5 June's] ECB measures. Oil demand is fairly subdued at present, which argues against higher prices. According to figures from consultant firm Oil Movements, OPEC's oil shipments in the four weeks to 21 June will fall by 110,000 to 23.34 million barrels per day due to seasonally weaker demand in Asia..."
Libya Crisis
A Libyan central bank official has revealed that around 10 months of protests at oilfields and export terminals have wiped $30bn (£17.84bn, €21.98bn) off the country's balance sheet.
Separatists have seized and occupied oil ports in the country's east while a wave of protests has halted production at a number of key oil facilities.
Libya's oil production has plunged to around 200,000 barrels per day (b/d,) down from a pre-crisis high of 1.4 million b/d.