Major international oil and gas companies are withdrawing their foreign staff from Venezuela following the country's growing political crisis and a rapidly deteriorating law and order situation, according newswire and regional media reports.
Crackdown on political dissent by president Nicolas Maduro has seen at least 120 people killed in the ensuing violence. The situation deteriorated further ahead of last month's vote to elect members of a new constituent assembly, with opposition parties – who hold a majority in the country's Senate – denouncing the move as a power-grab by the president.
The election itself has faced accusations of fraud, which has triggered further violence. According to Brazil's Globo TV, Spanish oil giant Repsol is among the oil and gas companies withdrawing foreign workers from its oilfields in Venezuela.
Concurrently, AFP reports that French oil major Total has asked for a number of its employees to leave Venezuela, while Italy's Eni is only keeping "essential expatriate personnel" in the country.
Additionally, Bloomberg reports that Norway's Statoil withdrew its "last three foreign workers" before the July election, while US giant Chevron has removed fewer than 10 foreign employees and retains a substantial expatriate workforce there.
However, citing a Chevron source, Bloomberg added that employees whose assignments were scheduled to end within the next six months had their contracts cut short, while some were asked to do "Venezuela-related work remotely" from the US or other countries the company has bases in.
Executives already outside Venezuela have been ordered not to return to the country. Chevron has declined comment on the Bloomberg report.
All of the aforementioned companies still have Venezuelan staff at their respective sites.
The reports would dent further confidence in the Venezuelan oil and gas sector which is already reeling from lower oil prices currently in the $45-55 per barrel range. Oil revenue accounts for 95.5% of Caracas' foreign-currency earnings.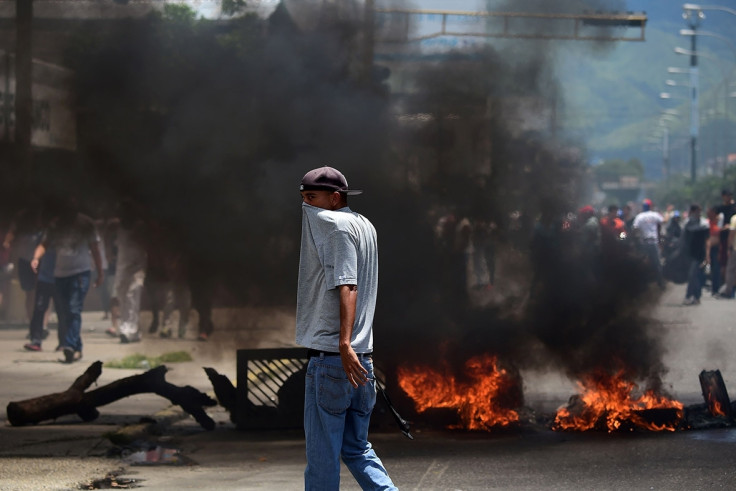 Last published central bank data from Venezuela suggests the country had only $10bn (£7.72bn) in foreign reserves in March 2017, down from $30bn in 2011. On 11 July, the country's national credit rating was downgraded deeper into junk status territory by S&P.
The deteriorating situation has seen Venezuela's nationalised oil company PDVSA post rapidly declining production numbers. By some accounts, oil production – currently at 1.9 million barrels per day (bpd), is the lowest since 1989, excepting 2002 when a strike crippled the industry.
Furthermore, Venezuela is only being paid for around 750,000 bpd, experts say, with the rest being used for pay back loans from China and Russia by shipping oil for free.