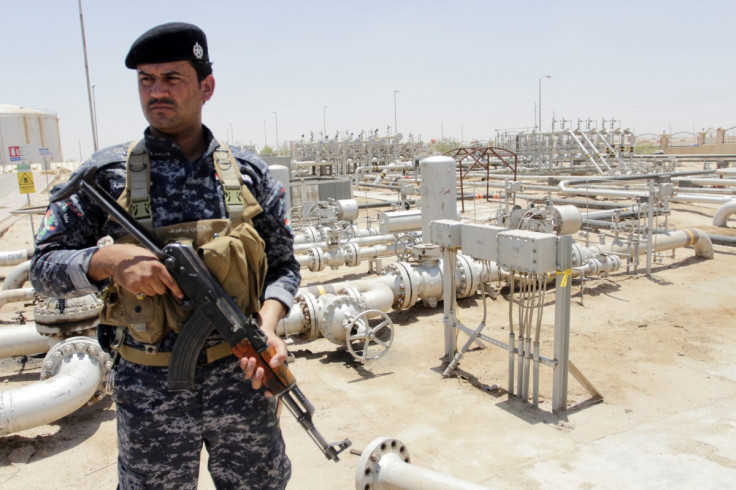 Oil futures jumped to their highest level in over two years on Tuesday (26 September), driven by geopolitical tensions, anticipation of higher demand and Opec's claim that its aim to rebalance global crude inventories is being achieved.
At 2:29pm BST, the Brent front month futures contract was down 1.34% or 79 cents to $58.23 per barrel, having spiked by 4% to within touching distance of $60 intraday – it's highest level since July 2015 – before retreating during afternoon European trading.
Concurrently, the West Texas Intermediate spiked to $52 per barrel before falling back to $51.71, down 0.98% or 51 cents, as Turkey threatened to disrupt oil flows from Iraq's Kurdistan region, which held a referendum to gain independence from Baghdad, stoking fears in Ankara that the move would trigger unrest in its Kurdish heartlands.
Turkish President Recep Tayyip Erdogan accused the head of the Kurdistan Regional Government of "treachery" for pressing ahead with the referendum despite international opposition. He also threatened to cut a vital Kurdish oil pipeline and stop vehicles crossing Turkey's border.
Elsewhere, Kuwaiti oil minister Essam al-Marzouq said Opec and non-Opec producers' ongoing headline production cut of 1.8 million barrels per day (bpd) has reduced global crude stocks to their five-year average and is having the desired impact, as expectation rises of higher demand from China and India.
However, analysts at JBC Energy said that much of the rebalancing seen so far in the markets has been happening on the product side more so than in crude stocks, with forward cover in global middle distillate stocks, for example, having fallen below the five-year average in August.
"With increasing evidence of tightness and capacity constraints in the global refinery sector helping product prices rally, crude producers risk losing out on most of the price benefit from rebalancing," they wrote to clients.
Analysts at Forex.com said the fundamental outlook for oil is getting brighter again but it remains to be seen what the response from US shale oil producers will be to rising prices.
"If oil production in the US grows at a faster pace than that of the drawdown in global oil stocks, then this may keep a lid on prices in the medium-term. As a result of the sharp rally, both oil contracts now appear overbought in the short-term, with room for a retreat."