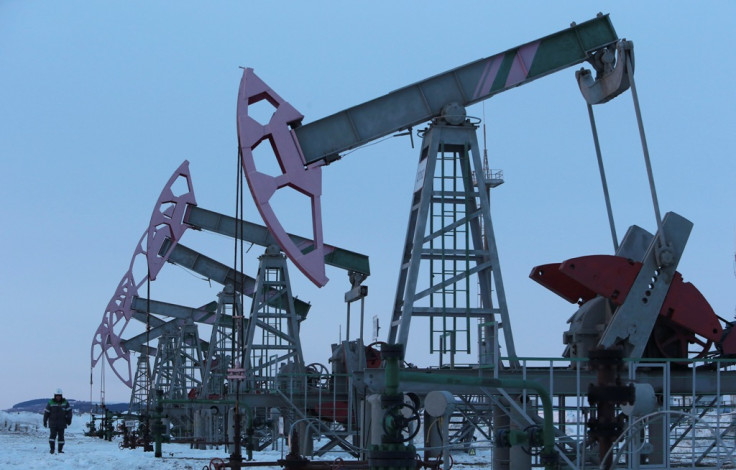 Crude-oil futures traded higher on 20 March, and finished higher for the week, buoyed by the US dollar's weakness and declining US drilling activity.
Brent May contract finished 89 cents, or 1.6%, higher at $55.32 a barrel on 20 March.
Prices gained over 1% for the week as a whole.
US May contract finished $1.04, or 2.3%, higher at $46.57 a barrel on 20 March.
The April contract, which expired on Friday, finished $1.76, or 4%, higher at $45.72 a barrel.
Based on the most-active contracts, prices gained some 3.9% for the week, according to FactSet.
The April contract gained some 1.9% from a week ago.
The ICE US Dollar Index shed 2.2% for the week. Dollar-denominated commodities such as oil benefit from a weaker US dollar, which increases the commodity's attractiveness to holders of other currencies.
Meanwhile, Baker Hughes reported that the number of US rigs drilling for oil and gas as of 20 March fell by 56, from last week, to 1,069 rigs. The number of oil rigs fell by 41 to 825 rigs.
Rising supplies
However, the week's gains could be short-lived, as rising supplies may weigh on prices again.
Commerzbank said in a note to clients: "...Week after week, stocks in the US are soaring to new record levels, and more supply is also reaching the market again from Iraq.
"According to loading data and Reuters, oil exports from the south of Iraq totalled 2.66 million barrels per day in the first 18 days of the current month and as such are only slightly below the record level achieved in December.
"Bad weather in February meant that exports amounted to only 2.29 million barrels per day. In addition, exports from the north of Iraq are rising: they totalled 290,000 barrels per day in the first ten days of March.
"As from last Monday, oil exports from northern Iraq had risen to 400,000 barrels per day following the completion of repair work on a pipeline. The Iraqi oil minister recently said that he was confident that Iraq's total oil exports could exceed the 3 million barrel per day mark for the first time this month."