'Oil prices will never hit $100-a-barrel again,' says Saudi Prince Alwaleed bin Talal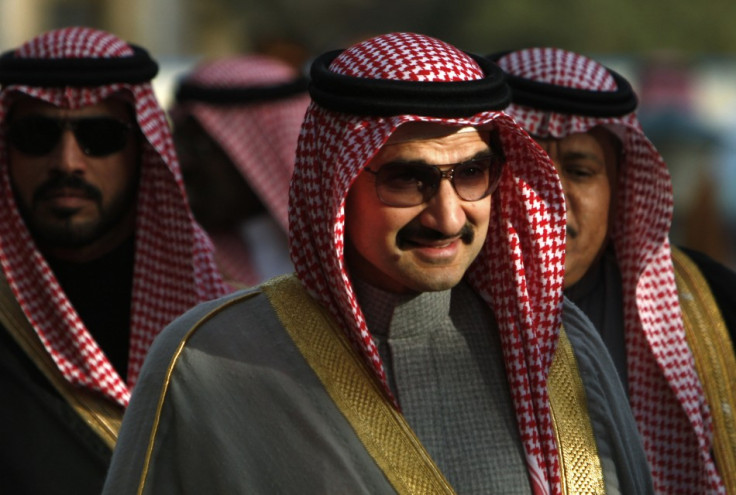 Oil prices will never go back to the $100-per-barrel level, according to Saudi billionaire businessman Prince Alwaleed bin Talal.
"If supply stays where it is, and demand remains weak, you better believe it is gonna go down more. But if some supply is taken off the market, and there's some growth in demand, prices may go up," the prince said in an interview with Fox Business.
"But I'm sure we're never going to see $100 anymore. I said a year ago, the price of oil above $100 is artificial. It's not correct."
The chairman of Kingdom Holdings added that he agrees with the Saudi Arabian strategy to not cut oil production, despite the plunge in oil prices.
"The decision to not reduce production was prudent, smart and shrewd. Because had Saudi Arabia cut its production by 1 or 2 million barrels, that 1 or 2 million would have been produced by others. Which means Saudi Arabia would have had two negatives, less oil produced, and lower prices," he said.
He attributed the lower oil prices both to high supply and lower demand in the global market. While high production in Iraq, Libya and the US is contributing to oversupply, low rate of economic growth in countries such as China, India, Japan and Germany is contributing to low demand, according to the prince.
Speaking about the possibility of reaching an agreement with oil producing countries on a reduction in output, he said it is impossible.
"You can never have an agreement whereby everybody cuts production. We can't trust all OPEC countries. And can't trust the non-OPEC countries," he said.
He noted when Saudi Arabia cut production in the '80s and '90s, other oil producing nations cheated and took market share from the kingdom.
Bin Talal added that many shale oil companies are likely to run out of business due to the continued plunge in prices, and many new projects will become economically unviable at the current price levels.
Watch the interview below
© Copyright IBTimes 2023. All rights reserved.