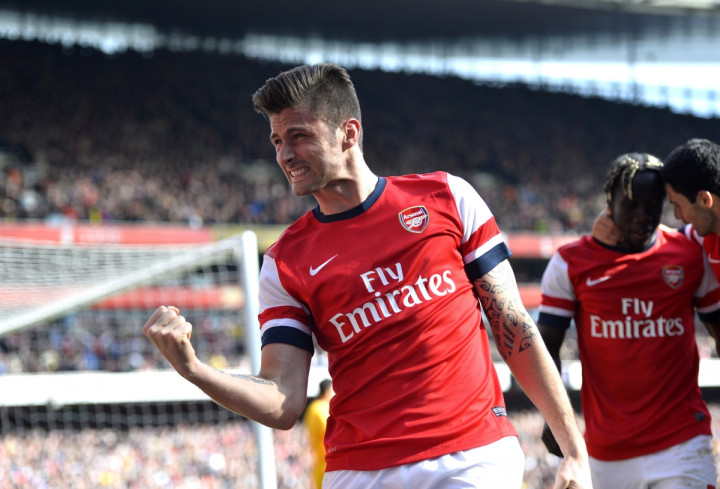 Arsenal duo Olivier Giroud and Mikel Arteta are reportedly in line for contract extensions following the end of the summer transfer window.
Arsene Wenger spent close to £80m in the transfer market to bring in Alexis Sanchez, Mathieu Debuchy, Calum Chambers, Danny Welbeck and David Ospina, but has also tied up key members of the squad to new contracts.
Per Mertesacker, Thomas Rosicky, Laurent Koscielny, Santi Cazorla and Aaron Ramsey have all penned new long-term deals, which ensures Arsenal's core remains stable for future seasons.
According to the Daily Mail, the Gunners are now looking to secure Giroud and Arteta on new deals. It is claimed that the Frenchman, whose contract expires in 2016, will sign a two-year extension taking him to the summer of 2018.
The Spaniard, who is on the final-year of his contract and turned 32 earlier this year, will be handed a 12-month extension on his current deal.
This move by Arsenal, will be a good boost for Giroud's confidence after the striker was ruled out for four months with a fractured tibia just two games into the Premier League season.
Meanwhile, Arsenal star Mesut Ozil has opened about regarding his feelings after winning this summer's World Cup with Germany. He describes it as an incredible feeling filled with emotion.
"When I had the trophy in my hands, there were lots of emotions because you develop and work for four years - first to qualify and then to be at the tournament. But the feeling of winning it was incredible," Ozil told Arsenal's official site.
"We did it and there were so many emotions attached with achieving that. After the final, we celebrated with the fans in Berlin and that was amazing. I've never experienced goosebumps like that and I'm definitely really proud," the German international added.