Olympic Countdown Hits Landmark 200 Days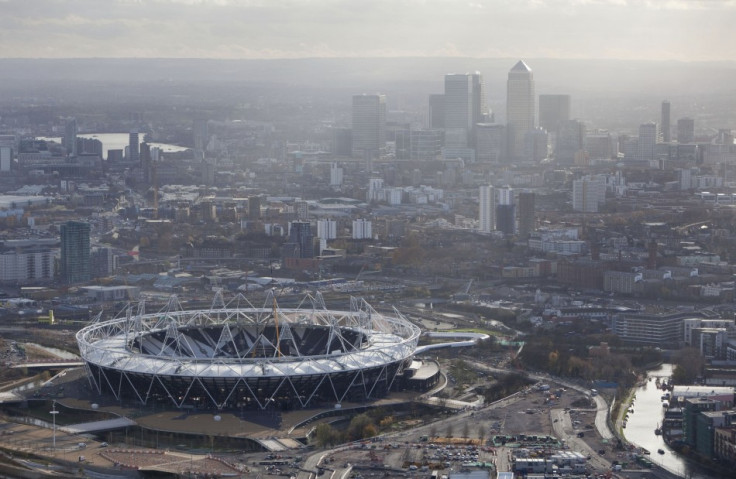 The countdown for the London 2012 Olympic Games has hit the landmark of 200 days before the opening ceremony on 27 July.
As the Olympic Delivery Authority prepares to hand over the venues to the London Organising Committee for the Olympic Games (Locog), the building and infrastructure work is 95 percent complete. Dennis Hone, chief executive of ODA, was "very confident" that the project would remain on budget.
"It's been quite a long journey," Hone told the BBC.
He spoke of having to jump hurdles including dealing with heavily contaminated land and getting waterways open, but that "all the hard work has been done".
Tarmacing, constructing roads into the Olympic Park in Stratford, and some landscaping are all that remain to be done, he said.
The cable car network above the River Thames, is, however, still a long way from completion.
It had been hoped that the short network of only three stops would be finished in time for the Games although only one of the 80-metre pylons has been completed.
Emirates the airline is sponsoring the cable car system with a £36 million injection although this falls far short of construction costs which have risen to £60 million.
The shortfall will have to be made up by the taxpayer. The mini-network was initially meant to be entirely funded by private investors.
Final touches are being made to the transport system elsewhere in the capital, including a £100 million refit of Stratford rail station, and modifications on buses and the Underground to improve diabled accessibility.
London 2012 Tickets Selling Fast
There are still 1.3 million tickets waiting to be made available in the next round of ticket sales.
Almost all the tickets made available in the first two rounds of sales were sold in controversial lotteries that left thousands disappointed while others clawed in tickets to several events.
Only a few tickets to football events failed to go.
The next batch will go on sale in April on a first-come-first-serve basis.
© Copyright IBTimes 2023. All rights reserved.