London's first cable car tower has been completed and the transport link made its debut on the London Underground Tube map.
Transport for London (TfL) released a photograph on Tuesday showing the completed support tower.
It is located on the north side of the Thames, near the new Emirates Royal Dock terminal, and will be called the Emirates Air Line.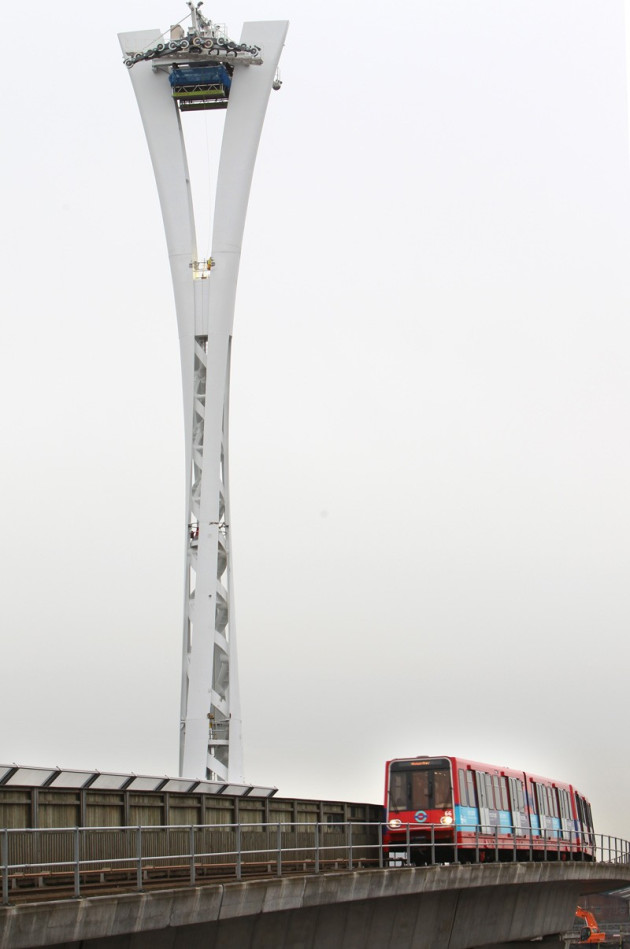 Measuring more than 200ft tall and weighing 270 tonnes, the North Immediate Tower is the shortest of three being built to carry a cable car across the Thames.
Once opened, the Emirates Air Line will give passengers stunning aerial views of London as they travel between Emirates Greenwich Peninsula and Emirates Royal Docks.
The cable car will also link Europe's largest concert and conference venues - The O2 and ExCeL centres.
An image showing how the cable car will appear on the London Underground tube map was also released and illustrates the route with a dotted line using the corporate colour of Emirates, the project's sponsor, and a note indicating that it is "under construction".
Once it becomes operational, the route will appear on the map with a strip of three lines to distinguish it from the thicker lines used for the Underground trains and from the thinner lines that mark the Overground, DLR and National Rail services.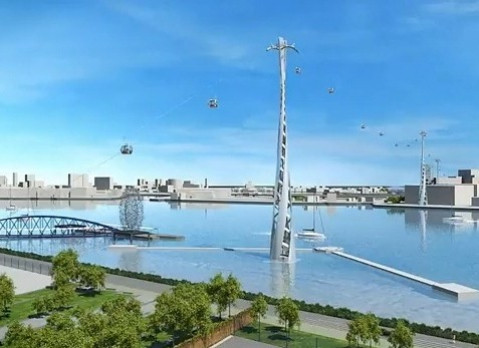 "The Emirates Air Line is a vital part of the regeneration of East London, providing a much-needed river crossing in this part of the capital," said Mayor of London Boris Johnson.
"Investment in infrastructure such as this is essential for London's economic recovery, generating jobs and showing to the world that this city is looking to the future with vision and confidence."
Emirates is sponsoring the cable car for £36 million over a period of 10 years.
An official opening date for the cable car has yet to be confirmed, though many hope that it will be ready in time for the 2012 Olympic Games.
TfL has been vague about an official opening date and said all three towers are due to become operational by "late spring 2012".
The completion of the tower came as the Dubai-based Emirates Airlines became the first commercial brand to appear on the London Underground Tube map in its 78-year history.