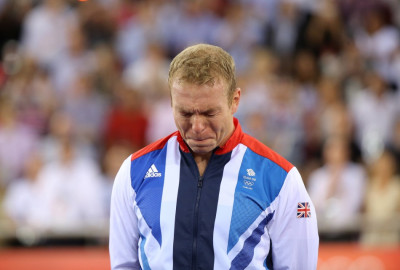 If there is one thing that the London 2012 Olympics will be remembered for, it might just be the amount of tears of happiness and despair that competitors have shed.
Dozens of athletes who have spent years training and preparing for the biggest international competition of their careers were overcome with emotion when their events were finished.
Team GB's cycling legend Chris Hoy was unable to hold back the tears on the two occasions he topped the podium, with gold medals in the keirin and team sprint bringing his gold medal tally up to six - higher than that of rowing hero Steve Redgrave.
Victoria Pendleton, another cycling great, was also overcome after gaining silver in the women's sprint final, marking the end of her career. The mixture of disappointment and relief that the years of pressure and training had brought proved too much.
Frequently, though, athletes were reduced to tears after they failed to achieve their dreams. Jamaican hurdler Brigitte Foster-Hylton was inconsolable after hitting a hurdle and failing to advance past the heats. She threw herself on the floor in hysterics as fellow athletes attempted to calm her.
For so many athletes, the build-up to the Olympics has been one of the most intense moments of their lives,so when the moment comes and there is a feeling of either joyful or painful catharsis, the tears often flow.
IBTimes UK takes a look at some of the most emotional events of the games: