Simon Cowell has revealed that even he was surprised by Zayn Malik's exit from One Direction.
The 22-year-old sensationally quit the British boy band following cheating rumours, and claimed that he wanted to live a normal life again.
Reflecting on Malik's shock departure, the 54-year-old music mogul, who was attending the press launch for Britain's Got Talent, said: "I wasn't expecting it to happen so quickly. When this happens you just have to deal with it. I had to respect his wishes."
After Malik walked out on the band during the South-East Asian leg of their On The Road Again world tour, the remaining members – Harry Styles, Niall Horan, Louis Tomlinson and Liam Payne - continued with their scheduled dates with shows across Johannesburg, Cape Town and Dubai.
Commenting on Malik's current frame of mind after the split Cowell explained: "Look, he's got to get his head together a little bit. He needs time on his own, as he said, to be a normal 22-year-old, which he's gonna have."
Denying rumours of a rift between the band mates he added: "You can't work together for this long if you're not friends."
Cowell revealed that his fellow band mates have now come to terms with the new arrangement. "They were surprised and shocked, but now they've got over it," Cowell said. "Well, not over it, but they got used to it, and they've been professional. And they're respecting the fans who [have] turned up to see a great show."
"The only thing that matters is the boys are happy and the fans are happy - because they've been so loyal," he said. "Everyone wants to make great records at the moment so I think that's the focus. Everyone is in a good place."
And while the defection of a band mate has seen the likes of Take That and The Spice Girls fall apart, Cowell added that he is positive about the future for the remaining members of the group, who will continue as a four-piece.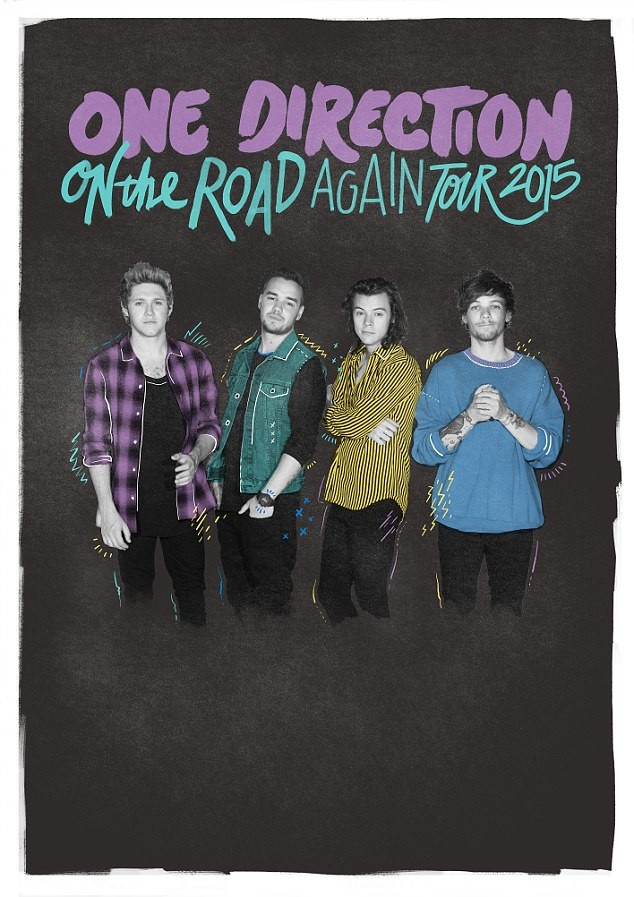 "Having seen the shows they've done since he left... the reaction has been amazing," said Cowell. "So long as the boys want it, and I think they do, they'll continue being as successful as ever – and Zayn will have a great career as well."
"We always hoped One Direction would stay together for a long time, and my hunch is it still will. They're just too good for everything to stop now," he added.
Cowell will reportedly continue to manage Malik as a solo artist under the Syco label, while One Direction are set to begin work on their fifth album and a greatest hits compilation album. Earlier, the band released their new tour posters without Malik.
While the band appears to be adjusting to life as a four-piece, in an interview with the Daily Star, in August 2014, the 55-year-old predicted that One Direction would eventually call it a day and insisted that all of the bandmates would pursue solo careers.
"Bands don't stay together forever. I think they will make at least two more albums together and they are in the middle of one right now," Cowell said at the time.
Cowell's comments come midst growing speculation that One Direction have parted company with their management team, Modest management.