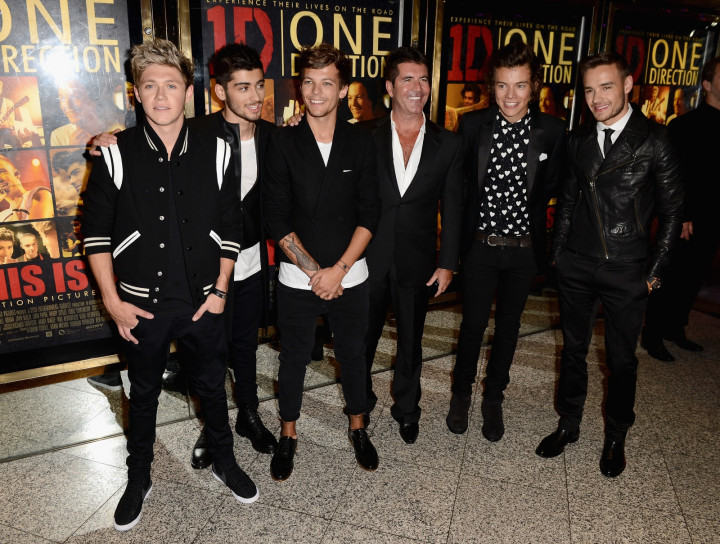 X Factor boss Simon Cowell has confirmed that One Direction may soon call it a day and go their separate ways.
In a recent interview with the Daily Star, the 55-year-old insisted that it would not only be Harry Styles pursing a solo career, but that his bandmates Niall Horan, Zayn Malik, Liam Payne and Louis Tomlinson would do the same.
"Bands don't stay together forever. I think they will make at least two more albums together and they are in the middle of one right now," Cowell said.
But despite mounting speculation that Styles could be breaking out on his own as early as this year, the group's mentor assured fans that the 20-year-old is still making music with his bandmates.
"No, I don't think that is going to happen for a while. Eventually I am sure they all will."
One Direction shot to fame after finishing third on the seventh series of X Factor in 2010. They now have a combined fortune of £70m.
With an impressive two movies, two sold out tours, perfume and make-up ranges under their belts, they are the biggest boy band on the planet.
Styles, who is said to be recording and writing solo tracks, has frequently been described as the most professional and ambitious member of the band.
Although industry experts say the teen heart-throb could capitalise on his popularity by going solo, his reps insist the singer has no such plans.
"There are no plans for Harry to release any solo music at this time, any writing that he is doing is for potential One Direction songs," a rep for One Direction previously told E! News.
"It's common knowledge that the boys write separately and bring to each other for the album."