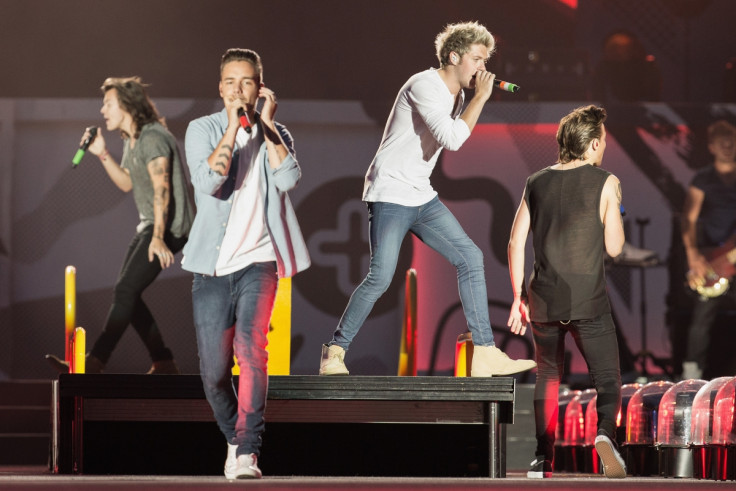 The Sheffield Steelers ice hockey team have been left outraged by the "cold business decision" that saw their match against Belfast Giants cancelled due to One Direction rearranging their concert at the SSE Arena, Belfast.
One Direction had been scheduled to play the first of three gigs at the arena on Tuesday night (20 October) but were forced to cancel at very late notice after singer Liam Payne became sick.
The decision to swiftly rearrange the concert for Friday (23 October) has been welcomed by the thousands of disappointed fans but has enraged the Steelers, who have been forced to reschedule the game, leaving hundreds of their own fans who had already made travel and hotel arrangements out of pocket.
David Simms, PR manager of the Steelers, condemned the development as a "cold business decision" and a message of "screw you, hockey" aimed supporters, the teams and the sport itself.
Simms told IBTimes UK that between 250 and 300 fans were set to travel to Belfast for Friday's match. Talks over a new date for the game will take place in the coming weeks but the Steelers insist this is not the end of the matter and will push to see that the game is awarded to them.
Steelers' operations director Shaun Smith said: "At the moment we have no further information other than what we have issued above. We are disappointed that the game isn't proceeding not only for ourselves but for the many fans who have already booked their travel, hotel and game night tickets.
"We certainly aren't happy with the late postponement. We appreciate as well as anyone when things out of your control can sometimes happen that cause games to be cancelled. We believe this is a commercial decision taken by the arena in Belfast that will certainly inconvenience, disrupt and hurt financially both the club and our supporters. We await further communication with Belfast in due course."