One in four care home companies on the brink of bankruptcy in the UK
Cash-strapped care home contractors are cancelling deals with councils.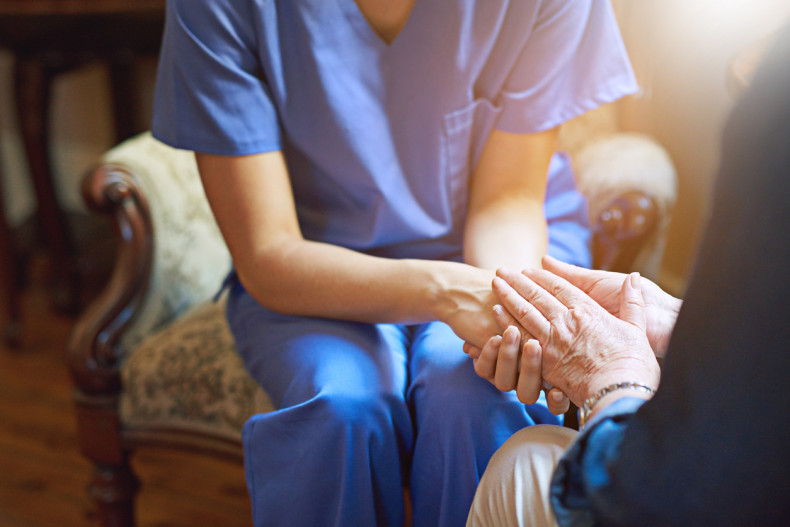 Care home companies have cancelled contracts with nearly half of the UK's councils because they were not being offered enough money to break even, according to the BBC. The research also found that one in four home care companies is almost bankrupt.
The new figures highlight the extent of Britain's care home crisis at a time when senior health leaders are saying that the NHS is also close to breaking point.
The findings, conducted by Opus Restructuring and Company Watch for the BBC, found that at least 95 out of 212 UK councils have seen care firms cancel contracts because they couldn't provide services for the money the councils were offering.
Izzi Seccombe, from the Local Government Association, told the BBC: "We have warned that the combination of the historic under funding of adult social care, and the significant pressures of an ageing population and the national living wage, are pushing the care provider market to the brink of collapse."
"These figures show the enormous strain providers are under, and they emphasise the urgent need for a long term, sustainable solution to the social care funding crisis."
In the last three months alone, 69 care home companies have gone out of business. Bosses told researchers that they were struggling to recruit and retain staff as a result of financial pressures.
Around two million more carers will be needed to cope with the UK's ageing population by 2025, according to an estimate by the Centre for Workforce Intelligence. The sector is heavily reliant on immigrant labour and there are concerns that Brexit could exacerbate the crisis.
The government declined to comment on the findings but told the BBC that English councils had received £9.25bn for social care. Chancellor Philip Hammond announced £2bn extra for social care for English councils in his recent budget.
Critics argue that this will not be enough to keep up with demand. They also point out that problems in social care have an expensive knock-on effect on the NHS with non-emergency patients blocking hospital beds when they should be at home or in a residential facility.
Barbara Keeley MP, Labour's Shadow Cabinet Minister for Social Care, said: "This is yet more evidence of this government's social care crisis.
"With £4.6bn cuts to social care in the last Parliament and rising pressures from demand, costs and wages, it is no surprise that an increasing number of care providers are finding it impossible to make their contracts work.
"The funding in the budget for social care was only half what was needed for this year. It's time the government gave social care the money it needs and develops a fair, long-term funding solution to provide sufficient good quality and dignified care for those who need it."