Syrian troops loyal to President Bashar al-Assad and rebels are locked in intense fighting in the capital Damascus, after anti-government forces launched a surprise assault on Sunday (19 March). Artillery shells and rockets landed in the eastern parts of the Syrian capital as Assad's regime responded with repeated bombardments.
The surprise clashes shocked Damascus as the rebels and jihadist militants attempted to make their way to the city centre. Government forces have shown strong resistance so far pushing back the coordinated assault, which began with suicide attacks and car bombs. The rebels also used tunnels to attack government positions.
The sudden escalation — something the capital has not witnessed in months — was reported by Assad's state-run news agency and monitoring groups.
Damascus has been under the tight grip of Assad – through the military and its allied militias – since the start of the six-year-long bloody conflict leaving the rebel groups to control only pockets of the city. The latest offensive, is a bold attempt at capturing some of the key places by Tahrir al-Sham, the recently launched umbrella group of hardline militants.
Tanks and ground forces are thought to have been deployed to patrol the streets in the area to repel the incoming rebels. Residents have also begun to flee the area as there is no sign of the fighting easing.
"The streets are empty and the army has despatched dozens of troops in the streets, and tanks are being moved. The sounds of mortars from Jobar have not stopped," an unnamed resident from a nearby district told Reuters.
According to monitoring group Syrian Observatory for Human Rights, government jets have launched as many as 30 air strikes to quell the infiltration bid by the rebels.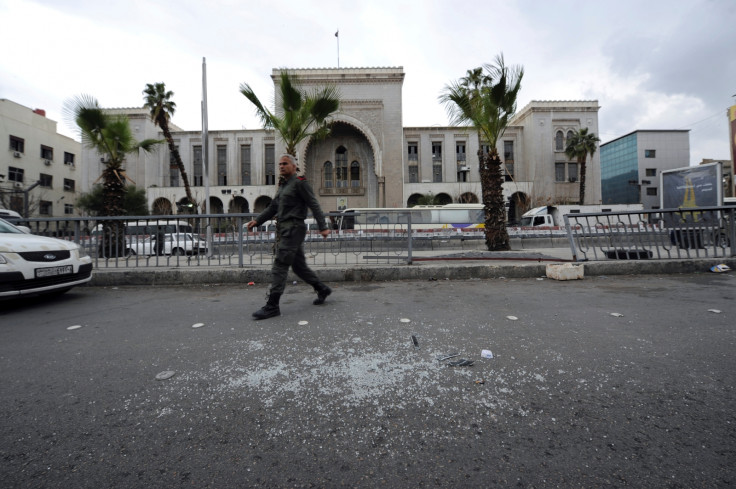 State television reported that government forces have "tightened the noose around terrorist groups besieged in the industrial zone on the northern edges of Jobar".
These renewed clashes come just days after another round of UN-brokered discussions failed in a o coming up with a ceasefire deal.