Hundreds of bodies have been found in a shallow grave in the town of Mińsk Mazowiecki in the Mazowieckie province of Poland.
While redeveloping a roundabout and its surrounding streets, excavations unearthed the mass grave in the town centre, north of the city. Analysis of the human remains suggest that the victims died in the 1600s, the Polish news site PAP reports.
The site showed several hallmarks indicating that the mass grave was for people who had died in an epidemic. Aside from the fact that so many bodies were buried together, the grave was also extremely shallow. The bodies had been lying just 50cm below the modern-day surface of the road, says the leader of excavations at the site, Szymon Lenarczyk, an archaeologist at Wykop Na Poziomie in Poland.
Further clues that the grave was for unfortunate victims of an epidemic comes from the apparent haste with which they were buried. Ordinarily bodies would be buried with clothes, leaving behind buttons, pins or other remnants in the grave, Lenarczyk says. But these bodies seem to have been buried naked.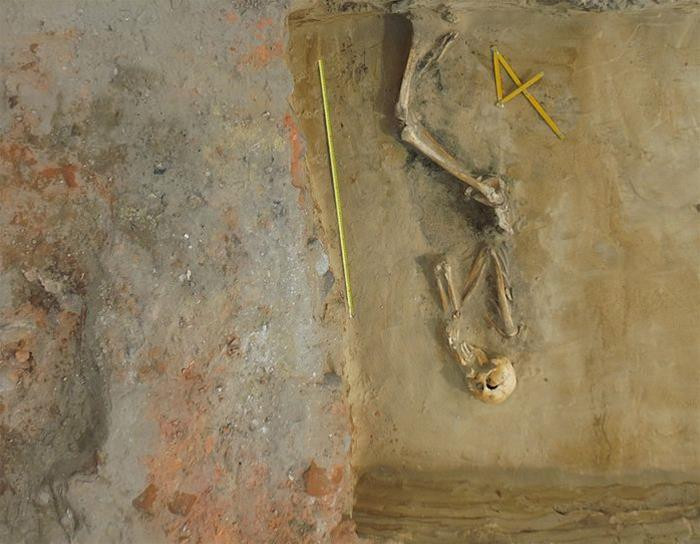 "In this case, everything indicates that the dead were buried in the graves naked or in shrouds. The skeletons were buried without funerary objects," he says.
Another pointer that this grave was used to dispose of the bodies of disease victims is that some of the bones are charred, suggesting that the bodies may have been burnt in a heap before being buried, Lenarczyk suggests.
Lastly, there were very few signs of violence among the hundred or so bodies found in the grave, suggesting that a deadly epidemic was more likely to have been the cause of death than mass fighting. There was, however, one body in the grave that had a fragment of a dagger still sticking out of the chest.
"Everything indicates that we are dealing with a hastily prepared necropolis, which was probably used over a very short period during an epidemic," he says.
The Mińsk Mazowiecki site had been known to archaeologists as a mass grave several years ago, when workers discovered human bones, says Lenarczyk. But research into the nature of their deaths has only now allowed Lenarczyk to reach his conclusion that the bodies were most likely those of cholera sufferers.
The archaeological research will continue until the end of 2016 as the archaeologists expect to make more finds of cultural relevance to the city.