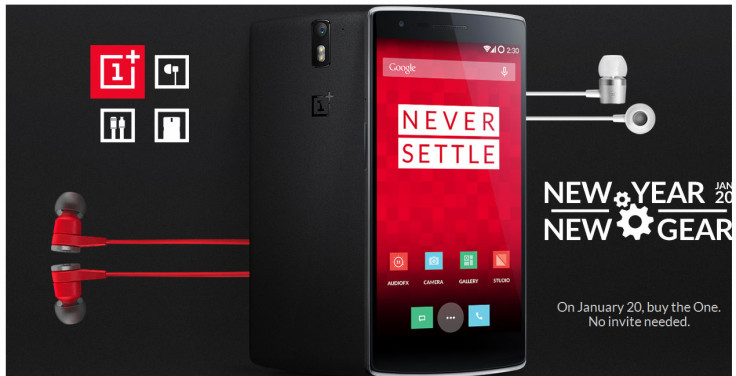 Chinese smartphone brand OnePlus is likely to launch a new product category in April 2015, it has been reported.
GSMArena has quoted OnePlus global director and co-founder Carl Pei as saying the company will release the new product next month.
However, Pei did not reveal the product that will be launched but confirmed it will not be a tablet or a smartwatch.
The product is also unlikely to be the OnePlus Two smartphone, as the Chinese firm has officially confirmed the device will be launched in the second or third quarter of 2015.
Nonetheless, there are speculations that the company could come up with a customised version of a health-tracker wearable on the lines of Microsoft's Smart Band.
As of now, fans are eagerly awaiting the OnePlus Two smartphone, after the success of its flagship OnePlus One. The OnePlus Two is rumoured to incorporate the OnePlus in-house Oxygen OS.
The rumoured technical specifications of the OnePlus Two are mentioned below:
Qualcomm Snapdragon 810 processor
5.5in display with comparatively better resolution than the current-gen OnePlus One
4GB RAM onboard
3300 mAh battery
The OnePlus Two smartphone is rumoured to debut in India and then would be launched in other markets including the UK and US.