OperationSnowMelt: Anonymous Hackers Blow Whistle on Romanian Spy Ring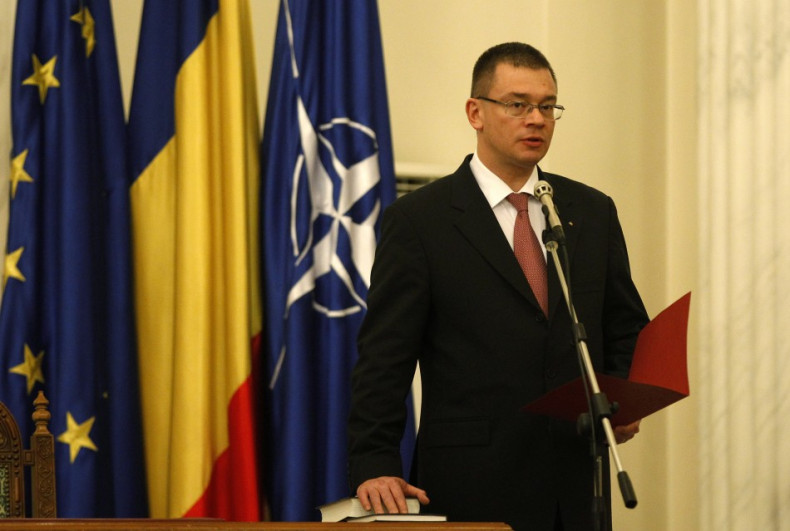 Anonymous's Romanian cell has announced that it will release a number of files taken during a recent cyber raid on the country's spy agencies.
Listed as a part of the new OperationSnowMelt, news of the attack broke on Monday via a statement posted on Pastebin. Allegedly from AnonOpsRomania, the statement clarified that the collective would post the stolen information at midnight Romanian time.
The statement went on to claim that the information was being posted as a protest against Romania's current prime minister, Mihai Razvan Ungureanu, who had previously been a "chief spy" at the Foreign Intelligence Agency (SIE).
"Tonight, at midnight, Romania's time (in 10 hours or so), we here at AnonOpsRomania, will release the full d0x of the spying agencies in this country; their numbers, contacts, pretty much every useful intel [sic] our sticky hands could get on.
"This is a protests towards the new/current prime minister, Mihai Razvan Ungureanu, who is the chief spy on one of our secret agencies, SIE," read Anonymous's statement.
The data will reportedly include information showcasing how; "in the last 20 years, Romania has went downhill as far as our bank system goes, all privatized now, and what Israel has to do with all of this."
As well as data from the unnamed spy agencies, the collective also promised to include data specifically pertaining to Ungureanu himself including "bank accounts, cash values, phone numbers, addresses, secret transactions and his former involvement in politics."
The Romanian Parliament approved the new Ungureanu-led government on 10 February. The approval came after a series of protests against the Emil Boc led government forced the former prime minister to step down from his role.
Citing the country's ongoing austerity measures and falling standard of living, the protesters claimed that Boc's party didn't care about the Romanian people.
Despite housing pro-American leanings and a strong pledge to improve the country's living standards, opinion polls already suggest Romanians remain suspicious of Ungureanu and his past affiliation with SIE. Full parliamentary elections are expected to take place in November 2012.
UPDATE 11:49am 14/02/2012 The hackers have since posted a section of the stolen data online.