OpNimr: Hacktvist group Anonymous call for Saudi Arabia to be banned from the Rio Olympics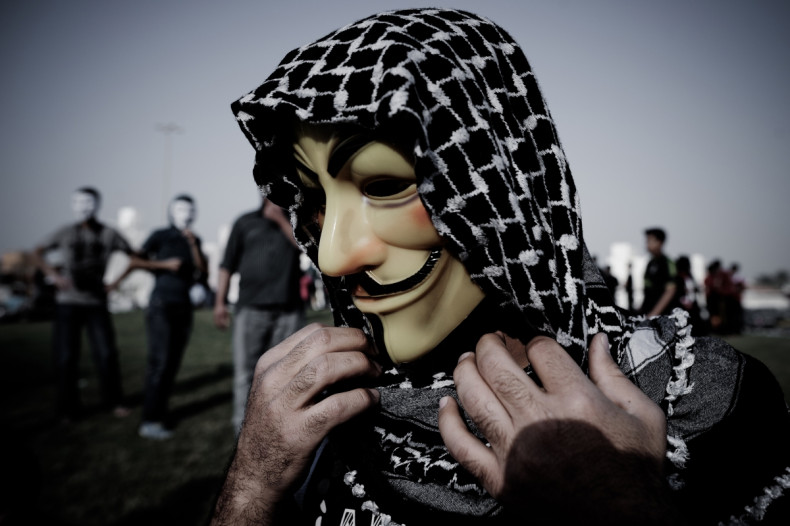 Hacktivst group Anonymous have called on the International Olympic Committee (IOC) to ban Saudi Arabia from the forthcoming Olympics in Rio. The call has been made by the group's 'Operation Nimr' branch, who have previously taken down Saudi government websites in protest against the execution of leading Shia cleric Sheikh Nimr Baqir al-Nimr.
On Saturday 6 February the OpNimr Twitter account announced that they were now calling on the IOC to take action against Saudi Arabia's participation in the global sporting event. The calls stem from the execution and crucifixion of 47 people by the Saudi state on 2 January 2016, including Shia cleric Nimr Baqir al-Nimr and Arab Spring activists Ali Saeed Al Rebh, Mohamed Al Sheuikh and Mohammed Al Suwamil.
A spokesperson for the OpNimr Anonymous group said: "We feel the IOC banning Saudi Arabia from this year's Olympics for their human rights atrocities will secure the freedom of the three remaining Arab Spring activists."
In their statement, Anonymous cited an online movement in 2012 that called on Saudi Arabia to be banned from participating in the Olympics due to the country's suppression of women's rights. Following the movement, Saudi Arabia lifted their ban on female athletes and allowed two women to compete in the games for the first time.
Anonymous said: "We hope added attention on Saudi Arabia's human rights abuses will help spark another online movement to ban Saudi Arabia from the Olympics."
Anonymous took down Saudi Arabian government websites for more than 24 hours on Monday 4 January. OpNimr had previously targeted Saudi government websites in September 2015 in response to the country's decision to behead and crucify 21-year-old Ali Mohammed al-Nimr, the nephew of Shiekh al-Nimr.