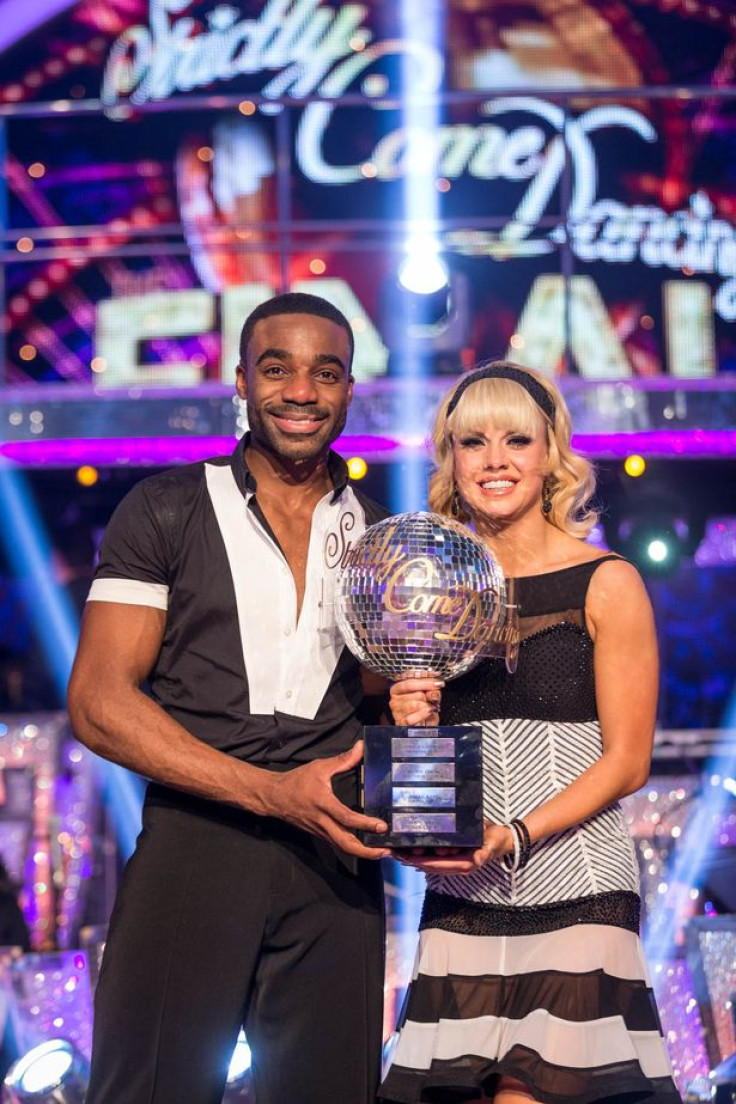 Strictly Come Dancing winner Ore Oduba is so much the man of the moment that he is apparently the subject of a £500,000 bidding war between BBC and ITV.
TV bosses are said to be fighting over the dancing champion who is currently the Breakfast sports reporter on BBC, with the people above him reportedly worried that he could be poached by the rival television network following his victory over the weekend.
The Sun reports that BBC chiefs are anxious that Oduba may defect to ITV much like Susanna Reid, who joined Good Morning Britain after finishing as runner-up in the contest in 2013.
It is claimed that the 30-year-old television journalist could be a potential presenter for BBC's The One Show on Fridays if he stays, and that BBC controller Charlotte Moore was spotted speaking to him immediately after his small screen win.
The BBC's worry was sparked after Oduba stood in for Phillip Schofield on ITV's This Morning last month, with a source telling the newspaper: "It's clear Ore's a rising star and he's now a household name because of Strictly.
"He was given his One Show presenting debut during Strictly in a really tricky episode where he had to interview Sir Cliff Richard, but passed the test with flying colours.
"There's a sense of urgency to get him presenting some other programmes and have him based in London now after his sport on This Morning," they added.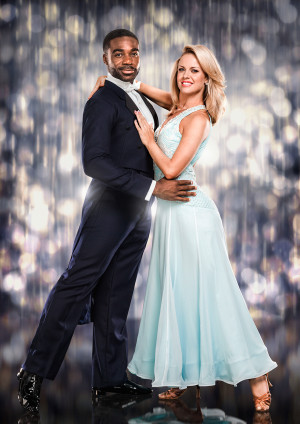 The source also suggested that the BBC are keen to keep Oduba "because he's a black presenter" and will bring more diversity to the channel.
The reporter described the shock moment of winning Strictly in comparison to his nuptials with wife Portia, claiming it felt as good as his wedding day.
Dedicating the win to his wife, he said: "It's not easy being a Strictly partner. I have to be careful because my wife is here but winning was right up there with our wedding."
His comments come after Oduba raised eyebrows among some Strictly fans for his exuberant on-camera declarations of love for dance partner Joanne Clifton, who resembles his wife Portia. He told her on Saturday night (17 December): "I love you with all of my heart."
He also called her "the most incredible person" as he hailed his time on the dancing show as "the most incredible experience of my life" as his wife looked on from the audience.
One viewer wrote on Twitter: "One may think Ore will be sleeping on the sofa tonight after telling his dance partner he loves her whilst his wife watches on," as another wrote: "Should Ore be saying he's 'fallen in love with this girl' in front of his wife? Nearly kissed her on the lips just then!"
A third joked: "I think Ore might need a lawyer. His wife is gonna file for divorce...doesn't even acknowledge his wife!!"
But it appears that Oduba is aware of not paying his family much attention over the past few weeks, revealing what's next for the near future. He said: "What's next? Christmas, I cannot wait for Christmas, I've neglected my family, same for Jo, we've been so hard working...".
Oduba also claimed that he will be going on a two-week getaway with his wife of one year – who he recently described as his "anchor" – as Clifton heads back to the dance studio today (19 December) to start rehearsals for a musical.