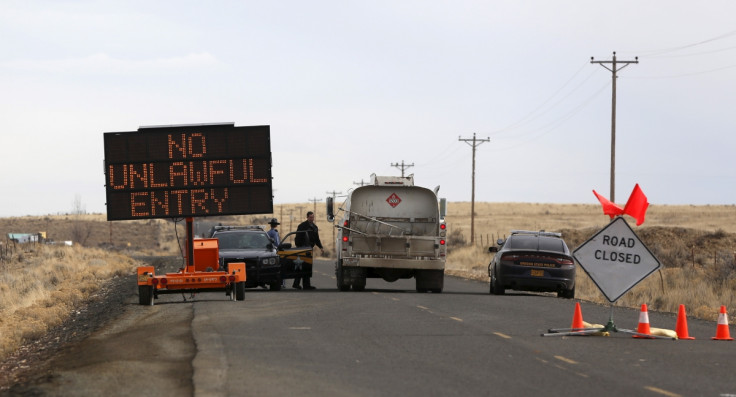 The last four occupiers in a wildlife sanctuary in the American state of Oregon have made a dramatic surrender to authorities, ending a 41-day standoff. The FBI confirmed all the four anti-government holdouts turned themselves over to the police without any incident.
The hour-long emotional negotiation between the authorities and the armed occupiers was played out live on YouTube, which allowed 30,000 people to listen to the final moments. The conversation took a theatrical twist when one of the armed activists, 27-year-old David Fry, refused to follow the other three in leaving the refuge.
"I'm actually pointing a gun at my head. I'm tired of living. Until you address my grievances, you're probably going to have to watch me be killed, or kill myself," Fry said during the telephonic negotiation. His demands included pizza and marijuana. But, he later agreed to cave in after taking a cigarette and a cookie. He demanded the negotiators to shout "Hallelujah" for him to walk out.
Fry's constant rants veered from UFOs to US drone strikes in Pakistan to leaking nuclear plants. Shouting "Hallelujah," he finally emerged out of his barricaded encampment as the FBI arrested him about 11am local time. The other three — Sandy Anderson, 48, Sean Anderson, 47 Jeff Banta, 46 — were also taken into FBI custody prior to Fry's arrest. All four of them were taken to Portland where they face federal charges.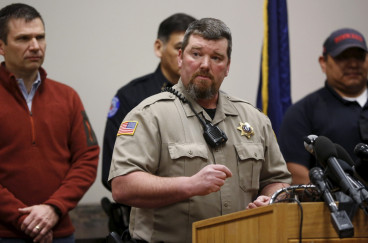 Their surrender marks the end of the weeks-long siege at the Malheur national wildlife refuge, which the militia took over on 2 January over the government's land management policies. "It has never been the FBI's desire to engage these armed occupiers in any way other than through dialogue," Greg Bretzing, the special agent who was overseeing the FBI operations, told reporters.
"I'm proud of this community. I'm proud of my friends and neighbours.... I love this country. And a house divided against itself cannot stand," Harney County Sheriff David Ward, who constantly condemned the anti-government extremists' act, told a press conference. The refuge will be under lockdown for several weeks as authorities will scour the place for any explosives or hazardous materials.