Osama Bin Laden, the man who once topped the US' most wanted terrorist list, had a collection of Western cartoons that his children presumably watched as they spent their days in the terrorist's hideout in Pakistan.
The children's movies include Antz, Cars, Chicken Little and Ice Age.
The revelation comes from the 470,000 additional files the CIA released on 1 November to provide the public with more insight in the life of the terrorist and his network, al-Qaeda.
The group was held responsible for the 9/11 attacks that killed nearly 3,000 people in the US in 2001.
The material was recovered during a raid at Bin Laden's compound in Abbottabad in 2011, which culminated with the terrorist's death.
Files include the viral YouTube video of a toddler biting his brother's finger. The footage, uploaded by the brothers' father on the platform in 2007, has garnered more than 854 million views since.
Davies-Carr, the man who uploaded the video, said he was shocked after learning the clip was part of Bin Laden's collection.
"I don't know how to react," he told the HuffPost. "It's hard to take in. You never can tell who has a lighter side. It's hard to imagine he's planning terrible things one minute and then laughing with his family over this the next."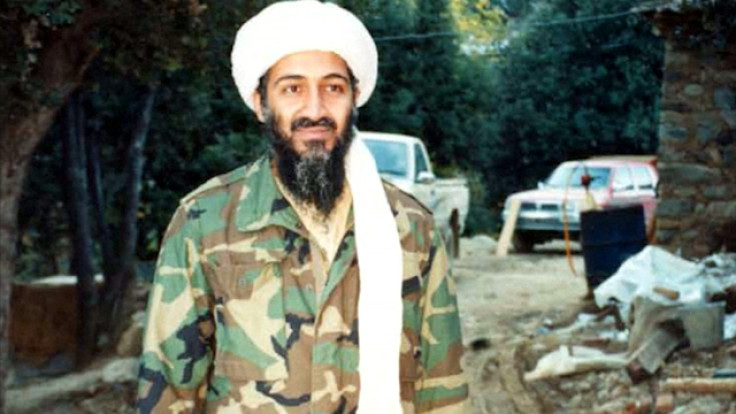 The CIA said some of the files were not released due to fears of breaching national security, or because they were either corrupted, sensitive or pornographic.
"Today's [1 November] release of recovered al-Qa'ida letters, videos, audio files and other materials provides the opportunity for the American people to gain further insights into the plans and workings of this terrorist organization," said CIA Director Pompeo.
"CIA will continue to seek opportunities to share information with the American people consistent with our obligation to protect national security."
The CIA added that some files "provide insights into the origins of fissures that exist today between al-Qaeda and Isis; as well as strategic, doctrinal and religious disagreements within al-Qaeda and its allies; and hardships that al-Qaeda faced at the time of Bin Laden's death."
Some of the material previously withheld from public release:
BBC Great Wildlife Moments
Biography – Osama bin Laden
CNN Presents: World's Most Wanted
Ice Age: Dawn of the Dinosaurs
In the Footsteps of bin Laden – CNN
National Geographic: Kung Fu Killers
National Geographic: Inside the Green Berets
National Geographic: Predators at War
National Geographic: World's Worst Venom
Storm Rider – Clash of the Evils
Where in the World is Osama bin Laden