The first time I tasted a marshmallow I was five and it was handed to me by a policeman. I had just arrived in the UK after a long and dangerous journey in the back of a refrigerated lorry.
I don't remember much of the journey – I think I have erased most of it from my memory – but what I do know is that a group of people who took the same arduous journey one year after me all froze to death.
It was dangerous but my parents had no choice. As an academic, my father had become a Taliban target, and we had to escape Afghanistan. My father, mother, sister and six-month-old brother were thankful for being safe in the UK.
We had our hearts set on Britain. My father had always been attracted to its model of integration, to live life and express identity and religion freely. We wanted to be British, and be able to give to a country just as much as it could give us.
Settling into a new land and alien culture was by no means easy. We had to work to acclimatise ourselves, but we never felt that we didn't belong. I think that is the most special – and for those that are from war-torn countries – even magical thing about this country. Britain is such a large melting pot of diverse cultures and backgrounds, I never felt different.
It was the ability to make your own decisions and at its simplest form, to get on with life, that enabled my father, within just two years, to set up the Afghanistan and Central Asian Association (ACAA), a charity that helps other refugees have a smoother integration into the UK. It is a cause close to my heart.
We provide everything from English classes to employment training and advice on housing, immigration, welfare and legal representation. Our work bridges the gap between arriving in a country with no understanding or skills to flourishing in a new homeland.
Just as my family and I managed to integrate, I want others to do the same. Some find themselves in trickier situations than we faced, but it's important to realise that there is no need to feel unable or unworthy. It's about taking up the opportunities that are open to you.
My first taste of freedom was sweet and by embracing the best of what Britain has to offer, it has made me what I am today.
I took up every opportunity I could, particularly with regards to my education, and with a bit of grit and determination, have used this to make my way to Cambridge and begin my PhD. It has been a wonderful experience so far. Lucy Cavendish college and the staff there have been really supportive. I know here I can thrive, achieve my next goals and ambitions.
My plan is to continue to develop myself and give back to not only the Afghan diaspora but the wider community.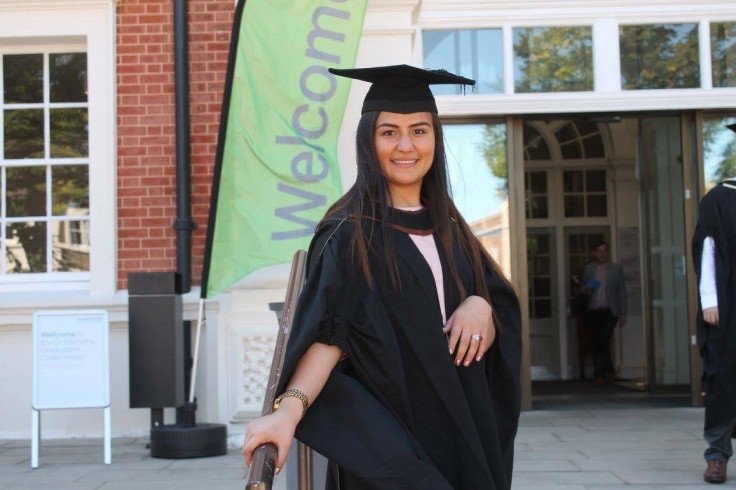 ---
Rabia Nasimi is a 23-year-old PhD Sociology student at Cambridge. Follow her on Twitter.
---