After eight people were killed and 11 injured in a truck attack in New York on 31 October, a claim of responsibility by the Islamic State (Isis) terror group was expected. In fact, the group relentlessly says it is behind terrorist attacks across Western countries, in spite of experts' numerous warnings that such claims are unsubstantiated and could be just a propaganda tool to boost recruitment.
Several aspects of the New York carnage might lead to suppositions that there could be a link with Isis or, at the very least, that the attacker – identified as 29-year-old Sayfullo Saipov – was inspired by the group's activities and wanted to emulate the militants.
Although authorities have not confirmed any links with Isis, they reportedly found a note in the truck claiming the act was carried out in the name of the group, which had called for attacks to be carried out on Halloween.
Furthermore, the van used in the attack was rented, a practice "Isis advised" in its magazine Rumiyah, according to Rita Katz, head of terrorism monitoring group SITE Intelligence.
So far, Isis has remained silent.
Some analysts believe this could be due to the fact that, this time, the suspect was arrested alive, an unusual circumstance that could be a game-changer for the Isis propaganda machine.
"It will be interesting to see if Isis claims the attack despite Saipov being alive and in custody," Katz wrote on Twitter.
She later told IBTimes UK:"Isis has no rule for how long it will wait to claim an attack. Delays for Isis attack claims can vary from a couple of hours to days. For example, it took Isis over 24 hours to claim the June London attacks, while the Manchester attack was claimed within 24 hours.
"Saipov's case is interesting because not only is he still alive, but he reportedly left behind an Isis pledge. Given what is known so far, Isis has very little reason not to claim the attack," Katz continued.
Saipov was shot by the police and arrested in the aftermath of the attack.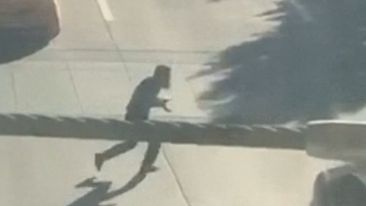 Authorities briefly talked to him before the man underwent surgery. However, the motive of the carnage is still unclear.
"If he [the suspect] contradicts any Isil claims, it will cast doubt on other claims made by the group," counter-terrorism expert David Otto told IBTimes UK.
"Any credibility lost by Isil affects its level of winning hearts and minds to follow its footsteps. The group may want to see in the media if the suspect associates himself with their ideology or any direct link. If he does, they may then acknowledge it."
Otto also pointed out that terrorist attacks are usually planned as suicidal missions and failure by the perpetrator to die could tarnish Isis' reputation and put in danger eventual co-plotters.
"The suspect left a note in the car, an indication that he acted on his own and was not expecting to come out alive," he said.
"Isil would be disappointed in the assailant even though he has caused so much carnage. It's either you get away to attempt another mission or you die in the process. Been caught alive opens up a can of worms against the ISIL agenda, because others who might have assisted may be at risk if he had help."
Katz said that Isis-inspired lone wolf attackers are usually killed during attacks "as intended, so as to become 'martyrs'".
"This lets Isis claim the attack with far less risk, or, as the group has decided to do in the past, not claim them at all. Anomalous cases include the London metro bombing, which Isis officially claimed while the attackers were still at large," she continued.
As the suspect is receiving treatment in hospital, a video emerged showing what appears to be Saipov in a black and red jacket staggering around the streets near the site of the attack.
He is seen holding a gun-shaped object. Authorities said the suspect left the vehicle brandishing a paintball gun and pellet gun. Police said they are not looking for additional suspects.
US President Donald Trump took to Twitter to condemn the attack, which he said was carried out by a "very sick and deranged person".
"We must not allow Isis to return, or enter, our country after defeating them in the Middle East and elsewhere. Enough!" the leader continued.
"This attack may have been planned by the one suspect but it may have ideological links to the ISIL violent extremism ideology. One way or the other, it reflects what Isil preaches," Otto concluded.