A sentencing hearing for Paralympic athlete Oscar Pistorius for shooting his girlfriend Reeva Steenkamp dead has started in Pretoria.
The South African athlete faces 15 years in prison for the murder of Steenkamp in February, 2013, but the sentence could be reduced for time spent in prison and mitigating factors.
The sentence is expected to be delivered on Friday, 17 June, and Pistorius has no right to appeal.
At the opening of the hearing on Monday, 13 June, a psychologist testified that Pistorius is depressed and "not able to testify," AFP reported.
Pistorius killed Steenkamp in the early hours of Valentine's Day, firing four shots through a locked toilet door. He claimed that he thought Steenkamp was an intruder.
He was initially convicted of manslaughter in September, 2014, and a month later was sentenced to five months in prison. In December 2015, the prosecution successfully appealed the sentence, which was upgraded to murder.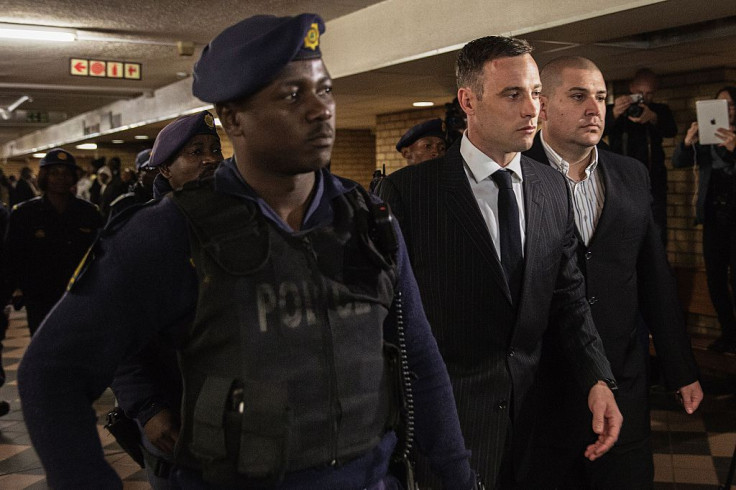 Thokozile Masipa, the original trial judge, will hear the defence and prosecution arguments, weighing factors such as Pistorius' mental state, the time he has spent in prison, and his behaviour while incarcerated.
He was released from prison in October after serving a year of his original sentence, and was allowed to serve the remainder on his uncle's property in Pretoria.