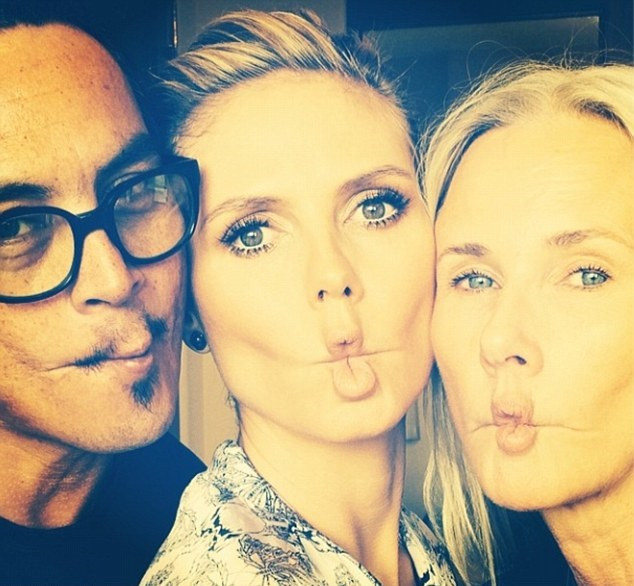 It's the night that all of Hollywood has been waiting for: The Oscars 2014 is finally upon us and the stars are getting red carpet ready.
While the rain threatens to make hair styles flop and skirts soggy, it certainly isn't enough to dampen spirits, as the stars get ready for their big night.
And, in their excitement, they've been taking to social media to share the preparations that go into Oscar night.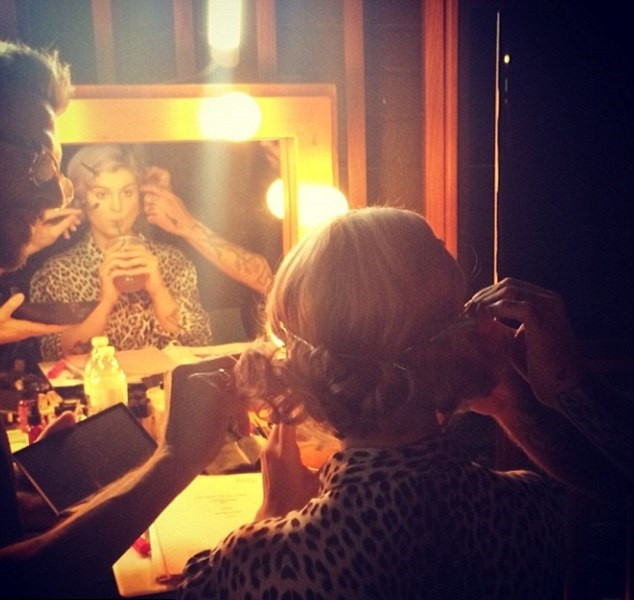 Kelly Osbourne was the first to share a photo as she got ready for her role on the red carpet as she scrutinises the fashion hits and misses on the night.
The Fashion Police star posted a pic of herself on Instagram with her hair still in pins, several hours ahead of the ceremony.
"In hair and make up for the #Oscars so excited today is going to be amazing! Don't forget to watch #eredcarpet! (sic)" she wrote.
Dressed in a leopard shirt and sipping on an Iced Tea, the E! entertainment host was sure to keep her dress under wraps.
She later revealed the stunning, white gown by designer Badgley Mischka in a full length shot.
Blonde beauty Ireland Baldwin shared a candid photo of her cleavage as she prepared to interview the stars as they make their entrance on the red carpet, while model Heidi Klum took a break form hair and make up for a fun photo with friends.
Jared Leto got into the spirit, tweeting a picture with a friend before heading out in his finest. The Dallas Buyers Club star had at the Spirit Awards joked about rumours of his blossoming romance with Lupita Nyong'o. Collecting the award for Best Supporting actor he said: " I want to thank all the women I've been with and all the women who think they've been with me. And also my future wife, I'm talking to you Lupita Nyong'o."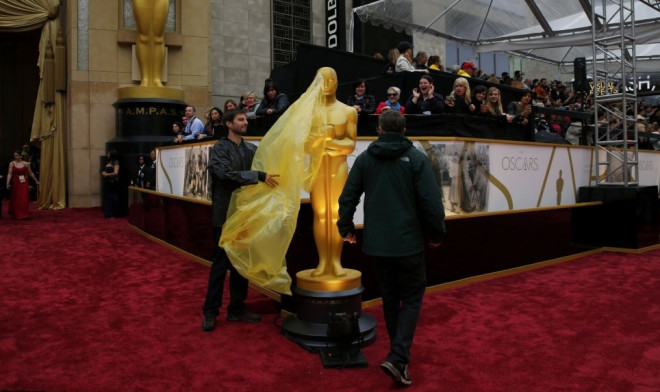 And as the covers were lifted from the giant gold statuettes lining the red carpet, behind the scenes in the Dolby Theatre, final rehearsals were taking place with presenters Goldie Hawn, Channing Tatum, Will Smith and Robert De Niro walking through their steps and practicing their all important introductions.
Hawn, who won an Academy Award in 1970 for her role in Cactus Flower, was spotted dressed down all in black as she ran through her lines. The glamorous 68-year-old was joined by fellow presenters Channing Tatum, Will Smith, Harrison Ford and Tyler Perry.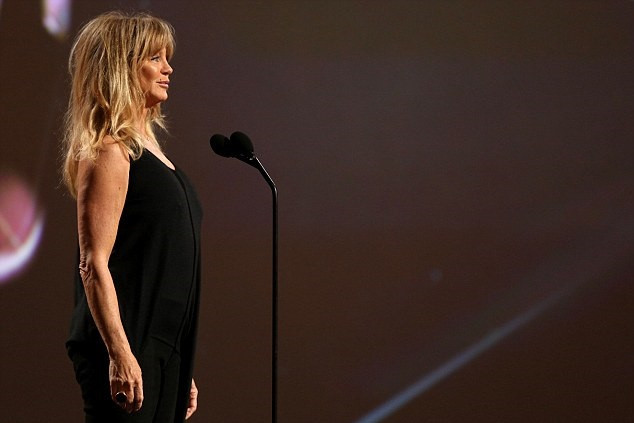 Will Smith chatted with an assistant while Tyler Perry waited for his cue.
Oscar producers Craig Zadan and Neil Meron had earlier released the names of the A-Listers who will be serving as presenters at the star-studded awards ceremony.
"We are very excited that the Hollywood community will be turning out in force for Sunday's Oscar ceremony," they said in the announcement.
"We sought to include a tremendous diversity of stars to represent not only this year's nominees, but the legacy of the motion picture business as well."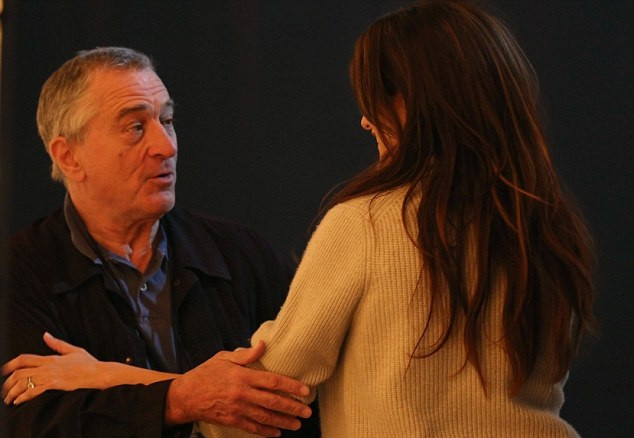 Among the star hosts are Amy Adams, model turned actress Jessica Biel, Jim Carrey, Bradley Cooper, Penélope Cruz, Benedict Cumberbatch, Viola Davis, Daniel Day-Lewis, Angelina Jolie, Robert De Niro, Ewan McGregor and John Travolta.