Actor and comedian Chris Rock was at his hilarious best when he mocked the "Oscars is too white" issue in his opening monologue at the 88th Annual Academy Awards. But what enthralled audiences most at the Dolby Theatre were the cute droids BB-8, R2-D2 and C-3PO from the Star Wars franchise.
The trio took stage to honour Star Wars composer John Williams, who received his 50th Oscar nomination this year. The cute guests from a galaxy far far away graced the Oscars stage, but appeared to be lost in their act, as they searched for their seats.
"This is not the way to our seats," C-3PO who looked like the Oscar statuette told a beeping R2D. "I forgot the tickets? How dare you! The tickets were your job nitwit," the droid added.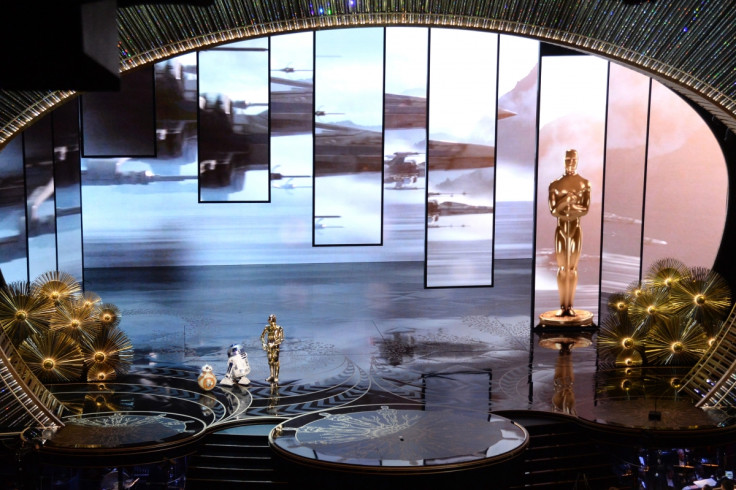 The golden droid was amused to find a giant statute of himself and said, "Actually I do not look like [the statue]. He happens to look rather like me. How do you think we made it this far?"
Watch the video here:
Meanwhile, Leonardo DiCaprio finally broke his "Oscar's curse" after he won the Academy award for the best actor for his role in the hit film The Revenant.