Jimmy Kimmel will host the 89th Oscars ceremony on 26 February 2017 at the Dolby Theatre in Hollywood. After the news was announced yesterday (5 December), the 49-year-old spoke about the decision during his opener last night for his first Jimmy Kimmel Live! since the Thanksgiving break.
"A lot of things happened to me over the last two weeks; I got a tummy tuck... had my eyes done and I think they look great, I also went to Dry Bar and had an up-do. I had my whole body done," the talk show host joked, before continuing. "But I also read online today that, in February I'll be hosting the Oscars.
"The producer and the Academy went through a long list of names and, in the end, they decided that, since I'm already right across the street from where they produce the show, I was the closest person to host.
"I guess I have to get a tux now, or maybe I'll wear jean shorts. Has anybody ever done that? We have to shake things up. Marijuana will be legal for recreational use in February, maybe [we] can pass some of that our on the red carpet before the show, and then we just see what happens. My goal is to somehow get arrested during the hosting of the show."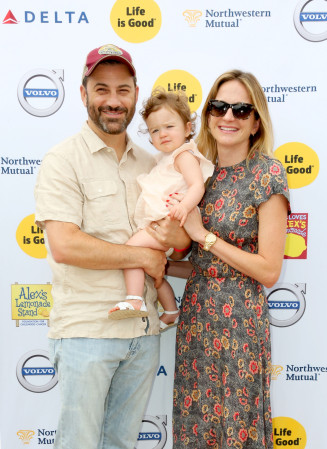 No stranger to award shows, Kimmel hosted the 68th Primetime Emmy Awards earlier this year following on the 2012 ceremony which he also presented. Similarly, he has hosted the 2007 ESPYS and the American Music Awards on ABC five times, however, this will be his first time hosting the Academy Awards.
His involvement with next year's Oscars ceremony wasn't the only news Kimmel wanted to share on the night either. Last in his monologue, he announced that his wife Molly McNearney was pregnant with the pair's second child.
"So there's a lot exciting stuff going on. Congratulations to me," he concluded. "I'm hosting the Oscars – and I had sex. Two things, as a teenage boy, I never thought would be possible."
For more entertainment news follow us on Twitter @Alistinsider