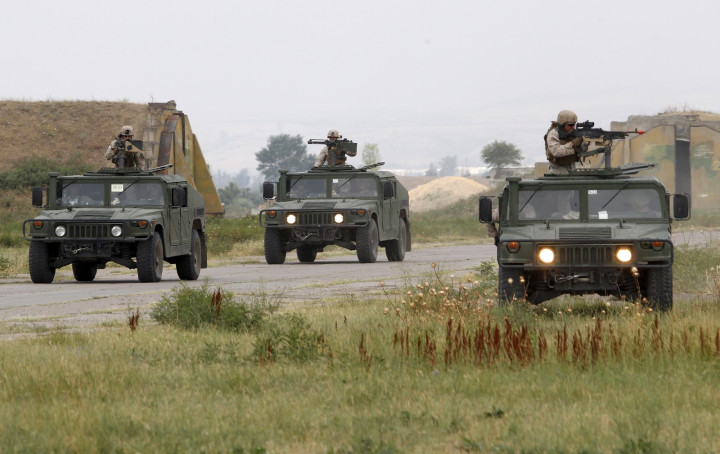 US truck maker Oshkosh is to supply the US Army with a fleet of light combat vehicles, in a contract worth up to $6.7bn (£4.3bn; €5.8bn). The new Joint Light Tactical Vehicle (JLTV) will replace the Humvee trucks currently used by the army and the Marine Corps, a statement from the company said on 25 August.
The Wisconsin-based company beat competition from the likes of Lockheed Martin, BAE Systems and AM General for the Pentagon contract. The army and the Marine Corps intend to purchase about 55,000 of the vehicles over the next 25 years to supplant their current combined fleet of over 140,000 Humvees, according to Reuters, potentially pushing the value of the contract award over $30bn.
Oshkosh said it would immediately begin production of the vehicles and expects to deliver the first vehicles to the military by mid-2016. It will deliver a total of 17,000 JLTVs as part of the deal.
"Oshkosh is honored to be selected for the JLTV production contract, which builds upon our 90-year history of producing tactical wheeled vehicles for US military operations at home and abroad," Oshkosh chief executive Charles Szews said. "We are fully prepared to build a fleet of exceptional JLTVs to serve our troops in future missions," he added.
Oshkosh vice president John Urias said: "Because of the JLTV program, our soldiers and marines are getting a level of technical performance that no other vehicle can match. Looking to future battlefields, we know that our troops will face a myriad of threats. Soldiers and marines can be assured that the highly capable Oshkosh JLTV will perform the mission."
Oshkosh claimed its JLTVs could travel over rugged terrain at speeds 70% faster than current light combat vehicles. Its shares jumped more than 11% following the announcement of the deal.