Ottawa's Parliament Hill is in lockdown after a shooting incident that left a soldier wounded.
The soldier was shot at Ottawa's War Memorial, near the parliament, by a man reportedly armed with a rifle.
Social media have been flooded by photos form the scene of the attack which shocked the usually quiet Canadian capital.
The area surrounding the parliament has been cordoned off by authorities and access blocked, as police hunt down the shooter.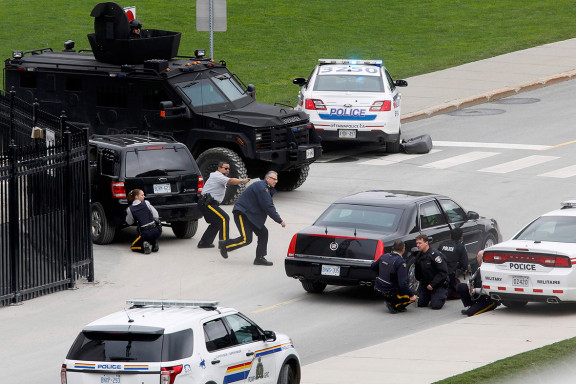 Globe and Mail reporter Kim Mackrael tweets:
SWAT teams have been called to the scene.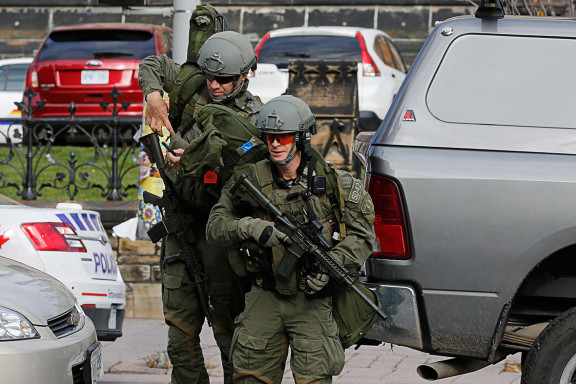 Journalist Stephen Maher tweets a photo of what police believe is the suspect's car:
Reporter John Ivison tweets another picture of the vehicle that has no licence plates:
The wounded soldier was being treated by paramedics.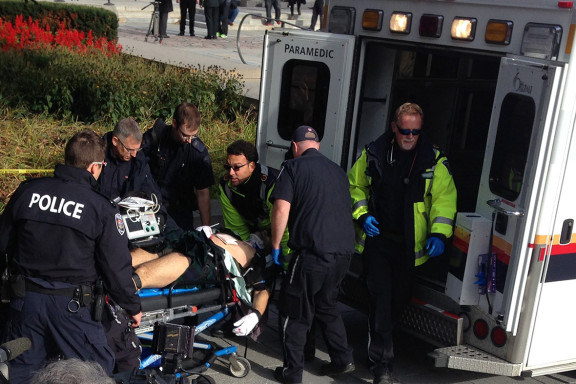 A gunman has been shot dead inside the parliament building, but police said there may be other shooters on the loose.
Canada raised the terror threat level in the country from low to medium following the attack.