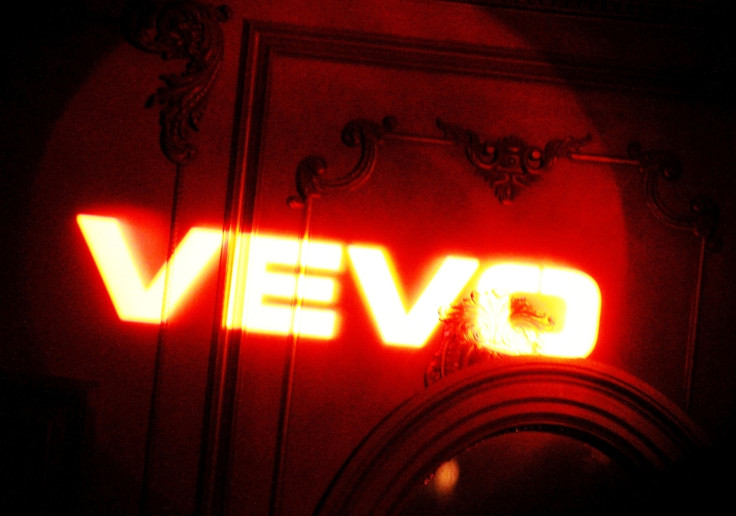 The notorious hacker group OurMine broke into the servers of popular music-streaming service Vevo this week and leaked 3.1TB of internal files and video content online before eventually taking it down.
The hacking outfit released a trove of stolen data on its website including private dossiers on 90 different artistes such as Taylor Swift, Justin Bieber, Katy Perry, Ariana Grande, One Direction, Britney Spears, Madonna, Weeknd and U2.
Other leaked data included social media strategy memos, instructions on disabling the Vevo UK office's alarm system, marketing information, weekly music charts and other internal files.
Vevo is a joint venture between the music giants - Universal Music Group, Sony Music Entertainment and Warner Music Group - and Abu Dhabi Media and Google parent company Alphabet.
In a post on OurMine's site, the hackers claimed they decided to leak the Vevo files late Thursday (14 September) after they notified the firm of the hack, but were met with doubt and profanity.
According to a screenshot of the conversation, one Vevo employee reportedly told OurMine: "F**k off, you don't have anything."
However, despite the massive leak, OurMine said they would delete the data if contacted by a Vevo representative.
The group eventually took down the stolen data and said in a Friday update: "We deleted the files because of a request from VEVO."
Vevo confirmed the hack in a statement saying it was the result of a phishing scam via LinkedIn. A company representative said: "We have addressed the issue and are investigating the extent of exposure."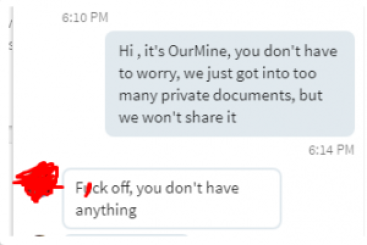 IBTimes UK has reached out to OurMine and Vevo for comment.
OurMine gained notoriety in recent years for infiltrating a string of company networks and high profile figures' social media accounts "to check their security".
In August, the group targeted WikiLeaks' website, the official Facebook and Twitter accounts of Barcelona and PlayStation and compromised a number of HBO-linked social media accounts including that of Game of Thrones.
The group's earlier victims included Facebook CEO Mark Zuckerberg, Twitter's Jack Dorsey and Google's Sundar Pichai and Sony's Shuhei Yoshida along with a number of media outlets such as BuzzFeed, Variety and TechCrunch.