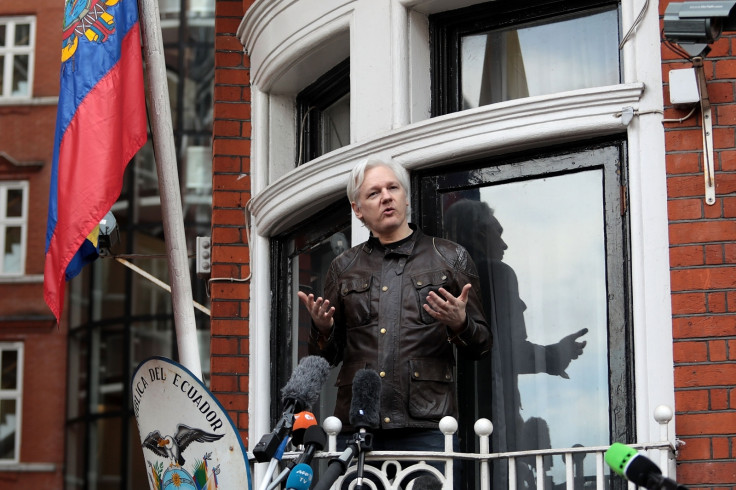 WikiLeaks has denied that its servers were targeted in a cyberattack after its website was hijacked and defaced by the notorious hacker group OurMine on Thursday (31 August).
The whistleblowing outfit's homepage was targeted early Thursday morning and was replaced with a black background and a message in red and white letters that mocked the organisation founded by Julian Assange as well as hacker collective Anonymous.
"Hi, it's OurMine (Security Group), don't worry we are just testing your.... blablablab, oh wait, this is not a security test! Wikileaks, remember when you challenged us to hack you?" the message continued, The Verge reported.
"Anonymous, remember when you tried to dox us with fake information for attacking wikileaks [sic]? There we go! One group beat you all! #WikileaksHack lets get it trending on twitter [sic]!"
WikiLeaks, however, later denied its servers were compromised by the group.
Multiple media outlets later reported that the attack did not involve hacking WikiLeaks servers, but was a case of DNS poisoning.
This attack targets a DNS server and reconfigures it to direct users to a new web page URL that is hosted on another server. In this case, users that tried to visit WikiLeaks' website at the time were instead redirected to the web page carrying the mocking message that was hosted on OurMine's servers.
This is not the first time OurMine has targeted WikiLeaks, having previously launched DDoS attacks against the website in 2015 and 2016.
OurMine has previously targeted the social media accounts of multiple tech executives, from Facebook's Mark Zuckerberg and Twitter CEO Jack Dorsey to Google chief executive Sundar Pichai. The group also hacked the websites of Variety, TechCrunch and BuzzFeed in the past as well.
More recently, OurMine hijacked a number of HBO's social media accounts including two Twitter feeds dedicated to the massively popular show Game Of Thrones and John Oliver's Last Week Tonight. The group also hacked the official Twitter and Facebook pages of PlayStation as well as football club Barcelona in recent weeks.
IBTimes UK has reached out to WikiLeaks and OurMine for comment.
Meanwhile, WikiLeaks has released its latest data dump as part of its Vault 7 series of leaks that details the CIA's alleged hacking tool called Angelfire. The implant, comprised of five components, is designed to infect and spy on Windows operating systems including Windows XP and Windows 7.