The Ouya games console, which made headlines for earning more than $5m in investment in less than a month through KickStarter, could be as small as a Rubik's cube when it goes on sale.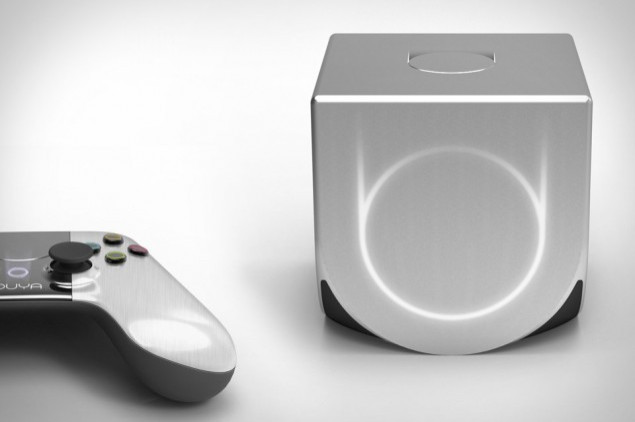 Still in the early development stage, but with a planned March 2013 release date, Ouya is an Android-powered games console that uses an Nvidia Tegra 3 processor and 1GB of RAM to offer a wide catalogue of free and paid-for Android games designed to be played on televisions.
Answering questions from fans on Kotaku, Ouya designer Yves Behar said: "I don't know what others are doing in the future, but we have made a deliberate attempt to go away from current shapes. Our console is quite small, around the size of a Rubik's Cube, and so it will easily fit anywhere in a room, or be easy to throw in a backpack."
All that has been seen so far is a mockup of the console and half of its controller, which features PlayStation-style coloured buttons and an analogue stick on the right, with a touchpad in the middle to add a new element to console gaming.
Speaking more about the controller, Behar - who was also behind the One Laptop Per Child initiative - said: "The controller includes a touchpad that will enable many of the interactions we have become accustomed to on mobile. I am excited to see what creative ways developers can utilise the new touch pad when designing games on Ouya."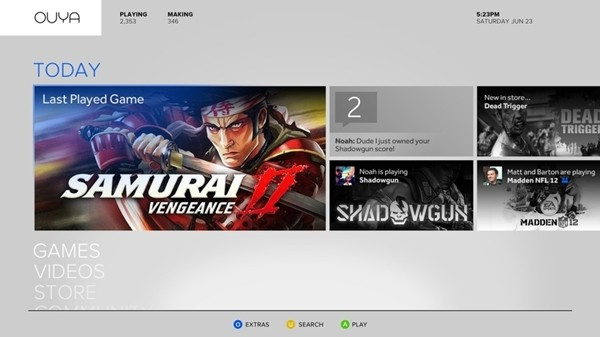 While looking similar to a conventional Xbox or PlayStation controller, the addition of a touchpad adds a new dimension for game developers to exploit.
Behar added: "For mobile games that use traditional controls, we obviously want to utilise the tactility of the physical buttons we have on the Ouya controller.
"But there are some games, where swipes and other gestures will make the gaming experience more enjoyable. We also want to see how developers can be creative in utilising the touchpad with new games on Ouya."
As funding through KickStarter for Ouya (pronounced "booyah without the b", apparently) continues to rise towards the $5.5m (£3.5m) mark, the company has announced the addition of former Amazon employee Muffi Ghadiali.
Having previously worked at Amazon's Lab126, where he developed hardware and software for the Kindle line of eBook readers and the Fire tablet, Ghadiali stated that his job at Ouya will be "to ensure that we meet the needs of gamers and developers. In short, I'm here to deliver Ouya.
"Developers, we're working to get an SDK in your hands as fast as we can, please be patient. It will be pretty simple to start, using the existing Android SDK and adding the ability to promote your game, and to charge Ouya customers. We'll add to it as we go."
Ghadiali added that Nvidia is helping the Ouya team maximise the performance of its Tegra 3 chips, which will apparently "support some intense games."
Finally, in what has been another busy week for Ouya, the company announced its first exclusive title: a prequel to upcoming zombie apocalypse game Human Element, which will appear on the Ouya before any other console.
Sadly, this game won't be seen on the Ouya until 2015, so don't hold your breath just yet.